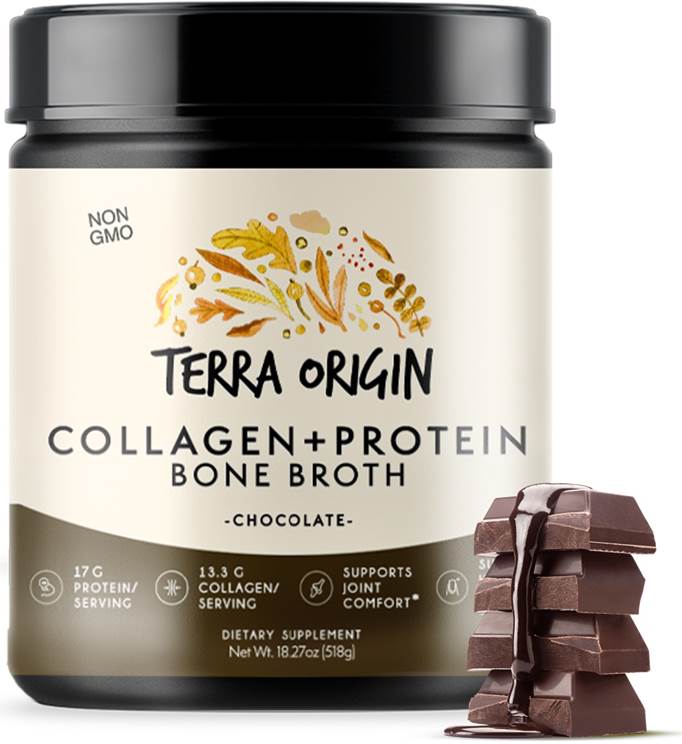 Collagen + Protein Bone Broth (20-Serving Tub)
$35
17g Protein per serving* Supports joint comfort* Supports healthy hair, skin and nails* After the age of 20, a person produces about 1 percent less collagen in the skin each year.  Terra Origin Contains types I and III collagen from real whole food sources. It also contains 17 grams of protein and important nutrient cofactors found in real bone broth, giving you delicious flavor with vital ingredients to improve your health.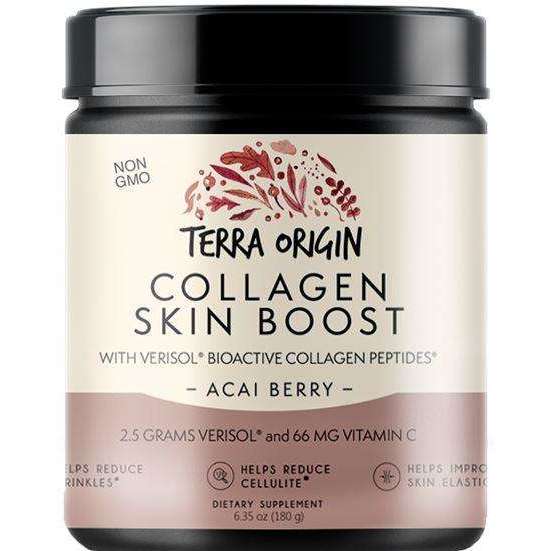 2500 MG Verisol Hydrolyzed Collagen Peptides
$18
Helps Reduce Wrinkles May Help Reduce Cellulite Helps Improve Skin Elasticity For smooth skin, strong nails, and lustrous hair, from the inside out. We get straight to the stuff you need for a radiant complexion. Our active ingredient, VERISOL ® Bioactive Collagen Peptides, is clinically proven to reduce wrinkles. In addition, a dose of Vitamin C stimulates natural collagen production and protects skin from free-radical damage. We made this a powder, instead of a cream, to nourish deep skin layers from the inside-out, and to leave you feeling radiant and confident. As always, our products reflect our high standards- we do not add in empty fillers or confusing preservatives.