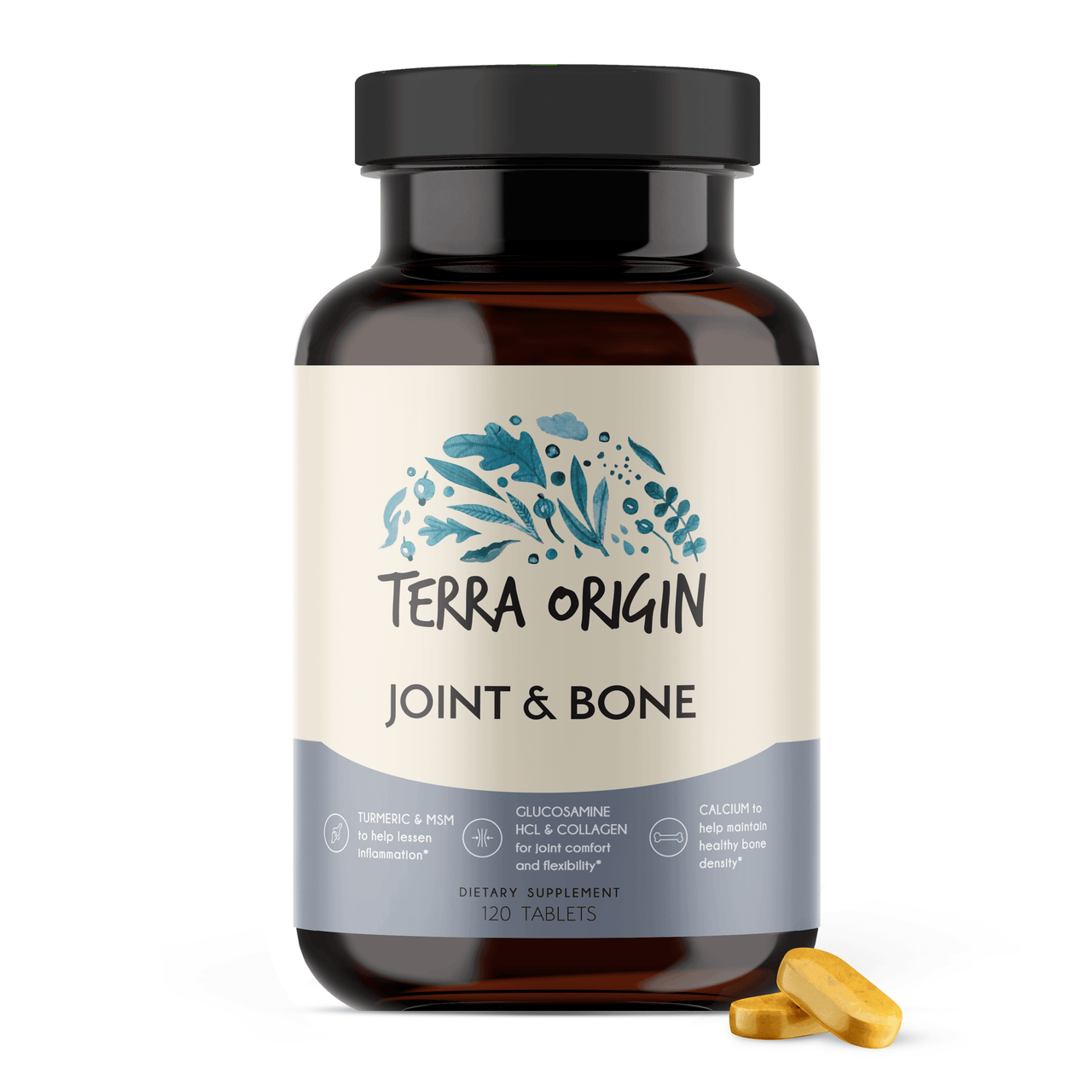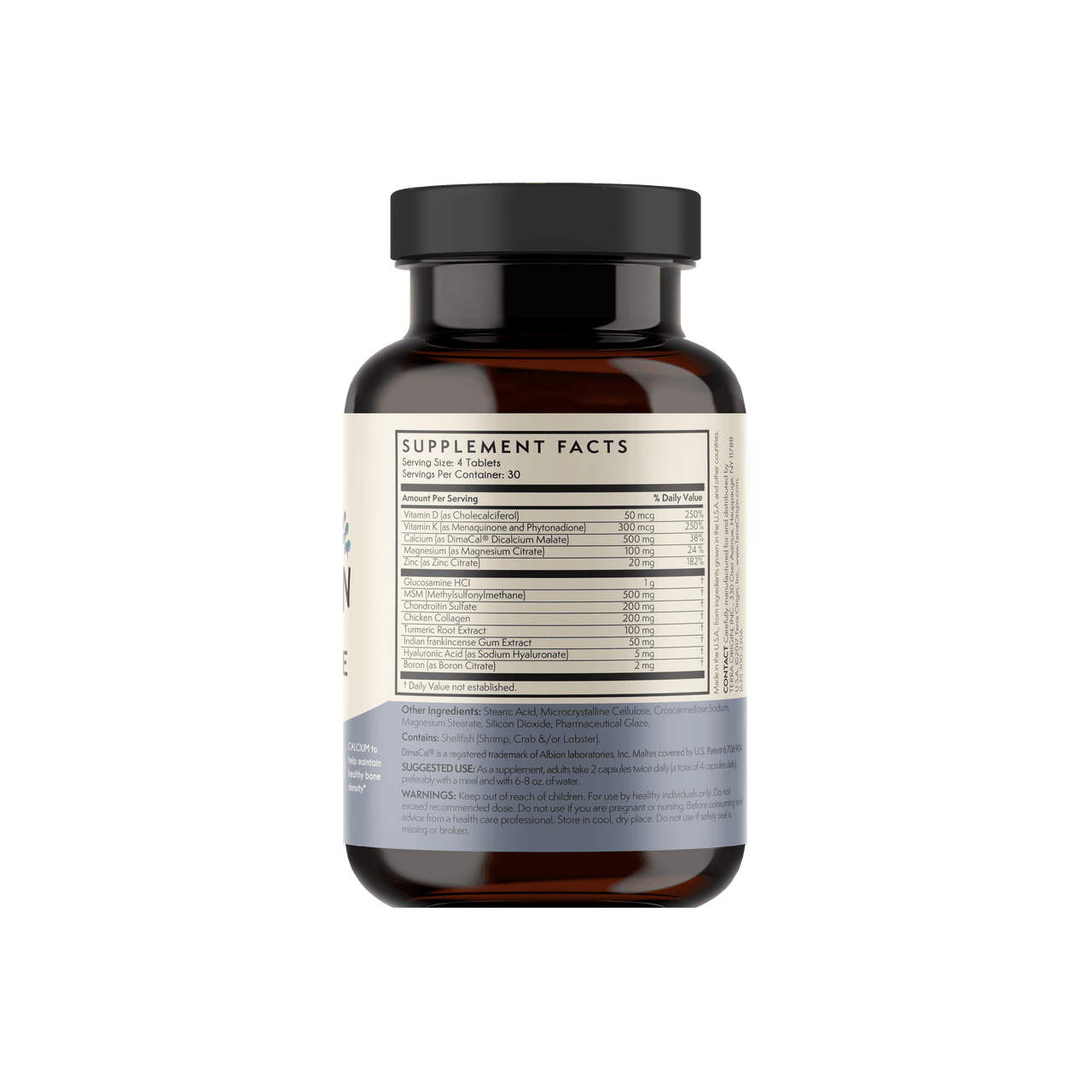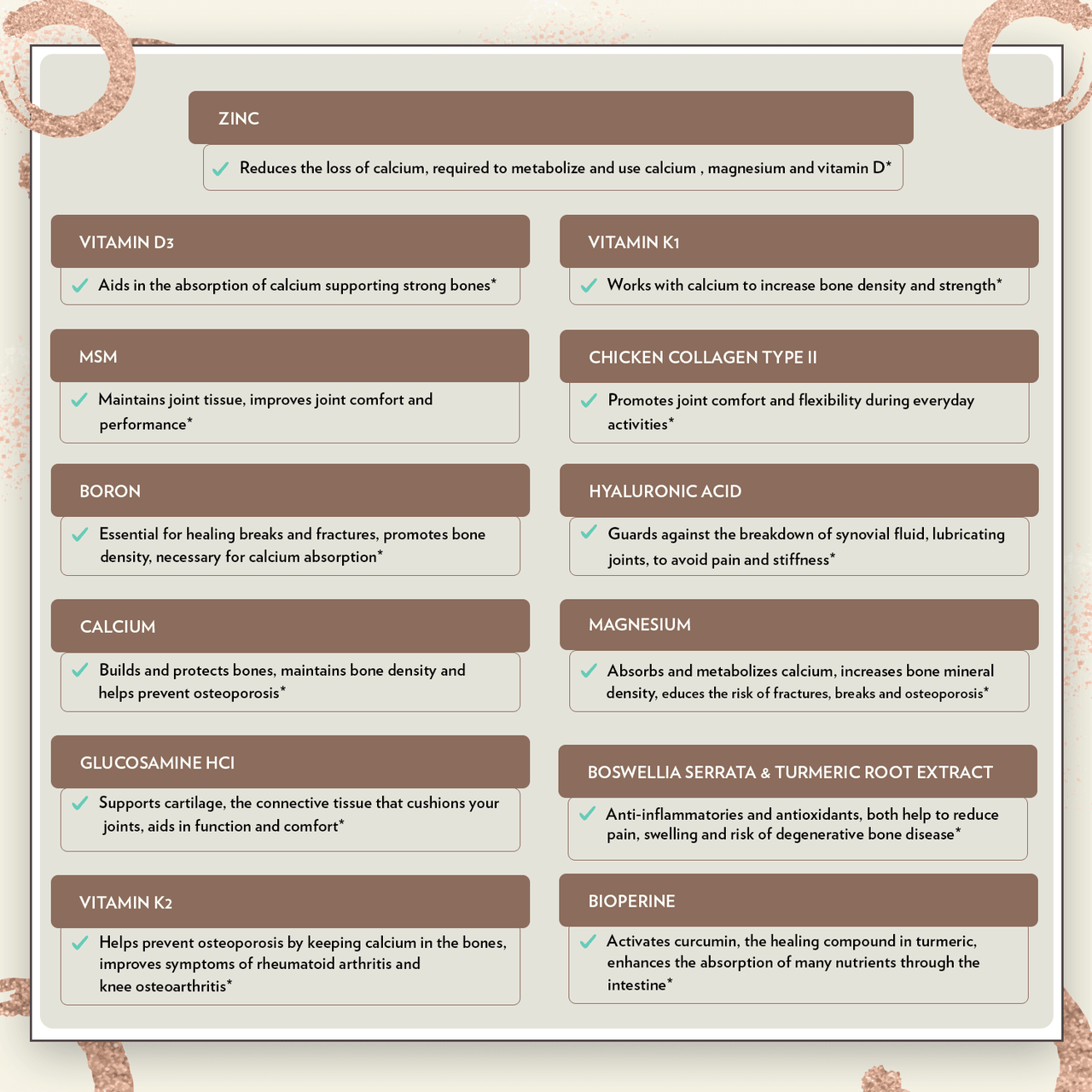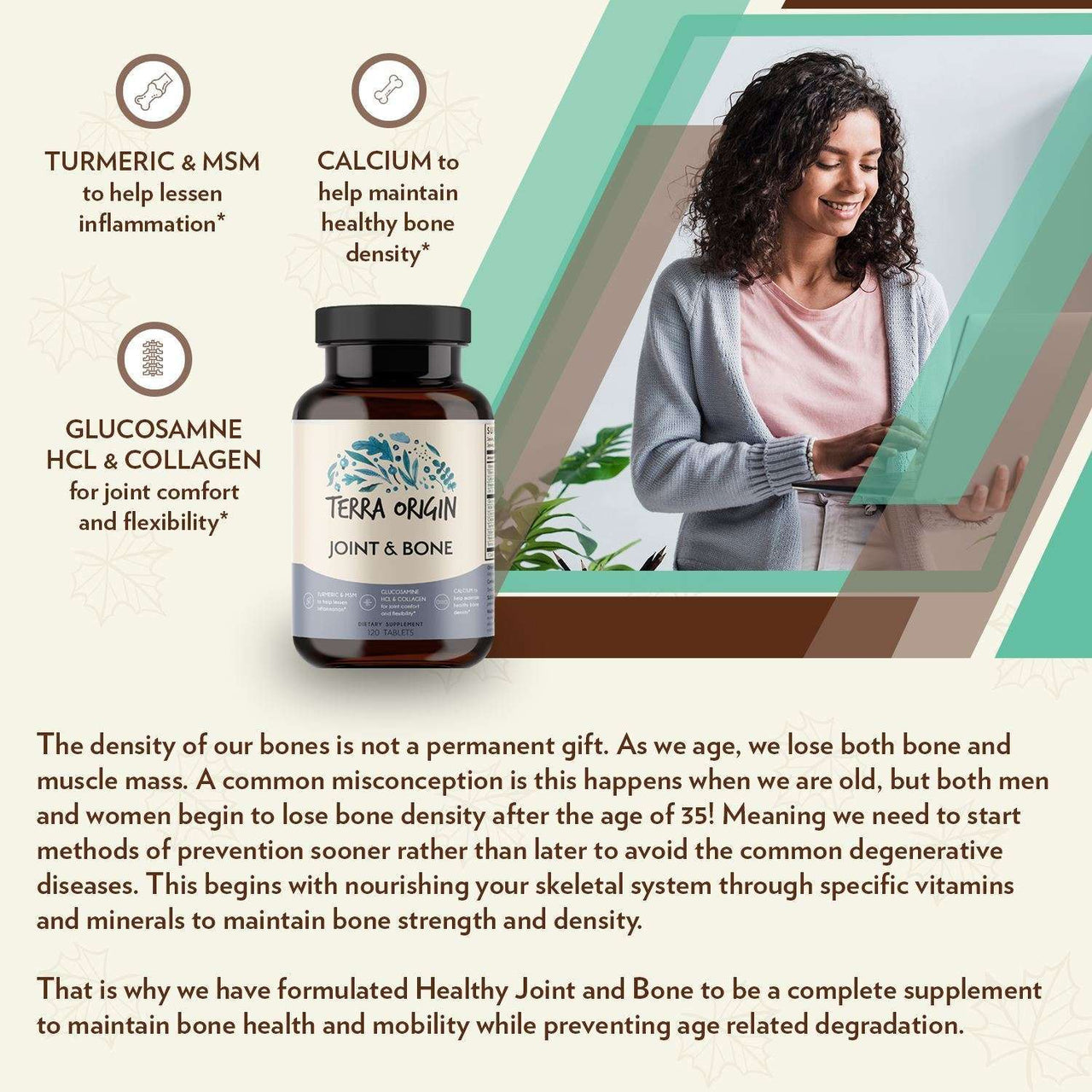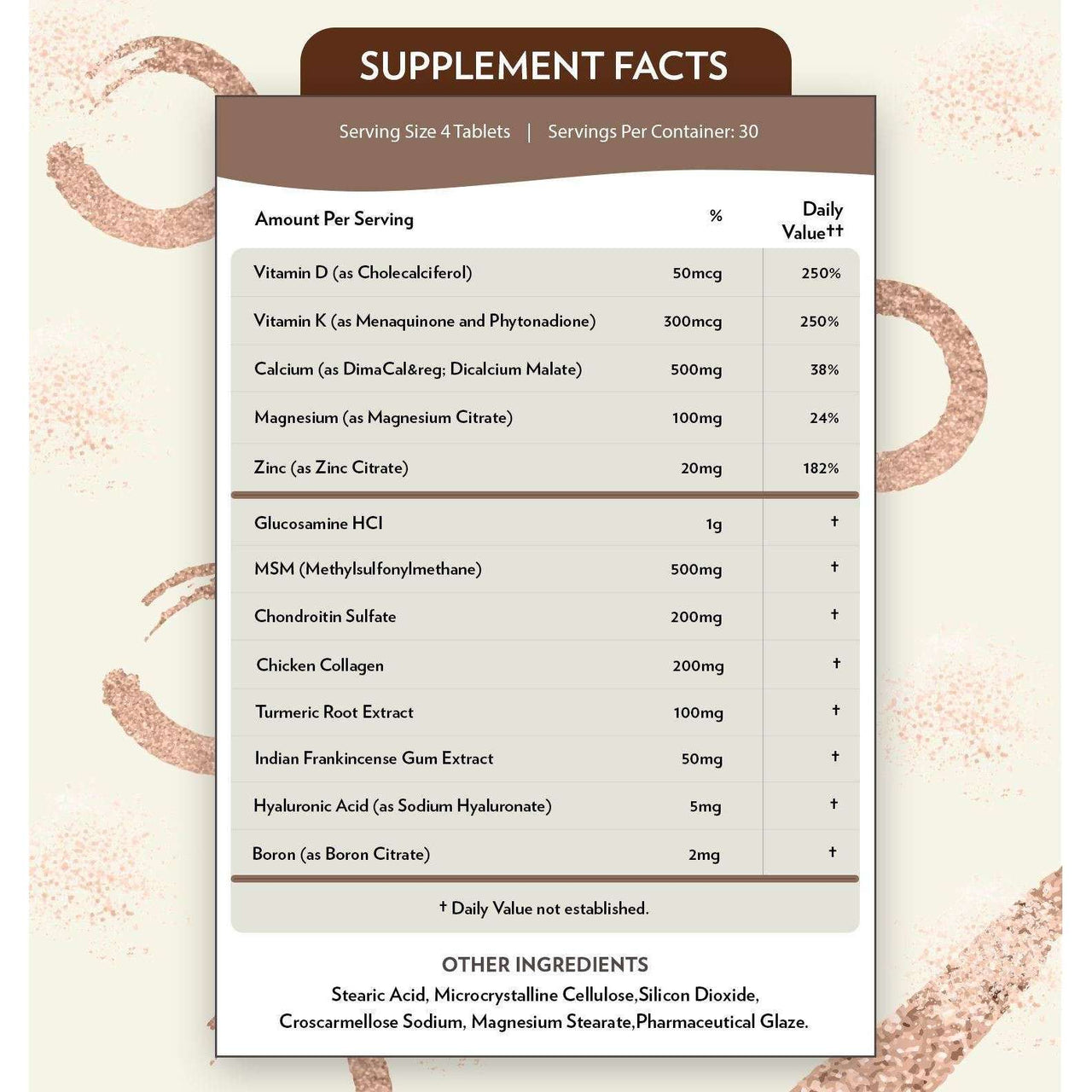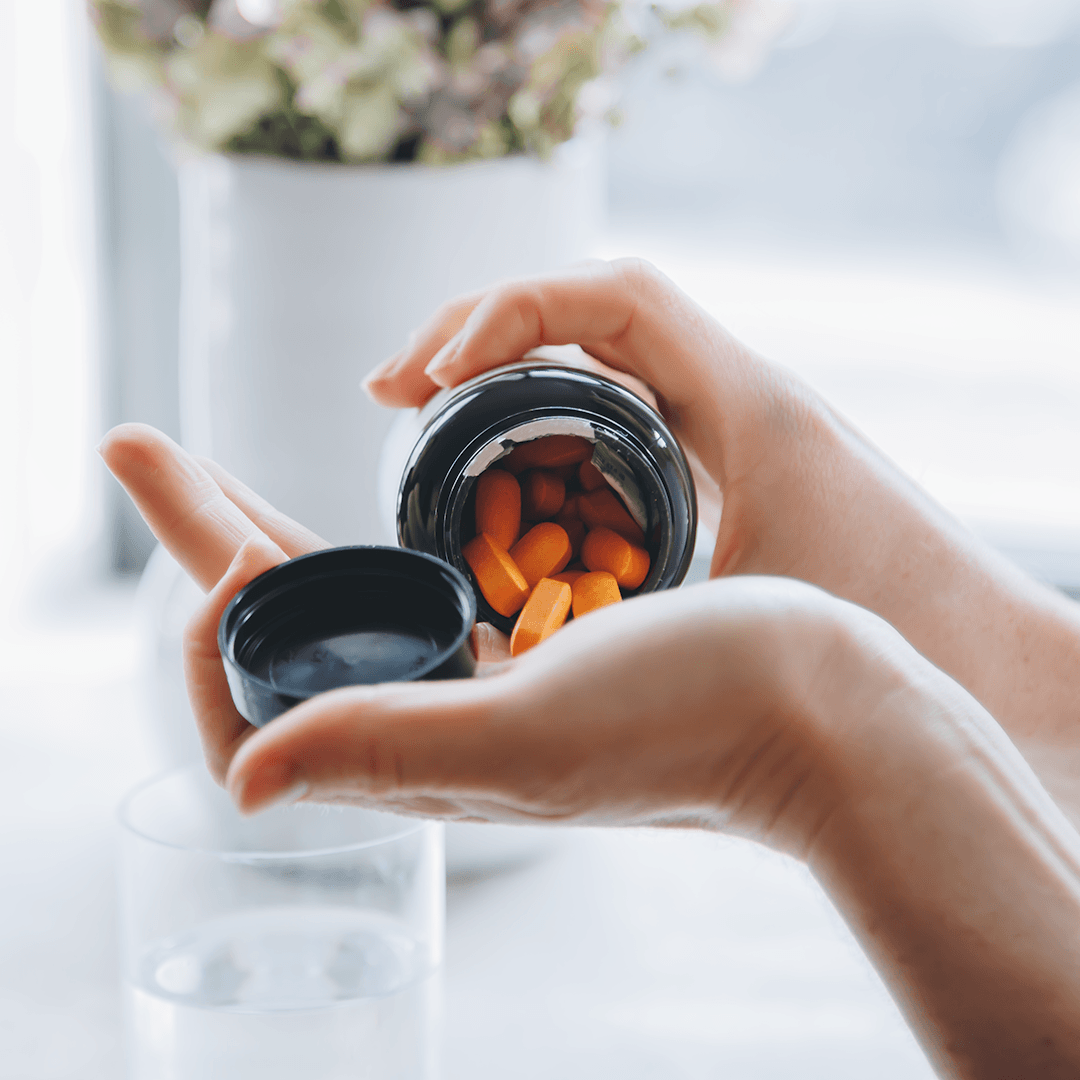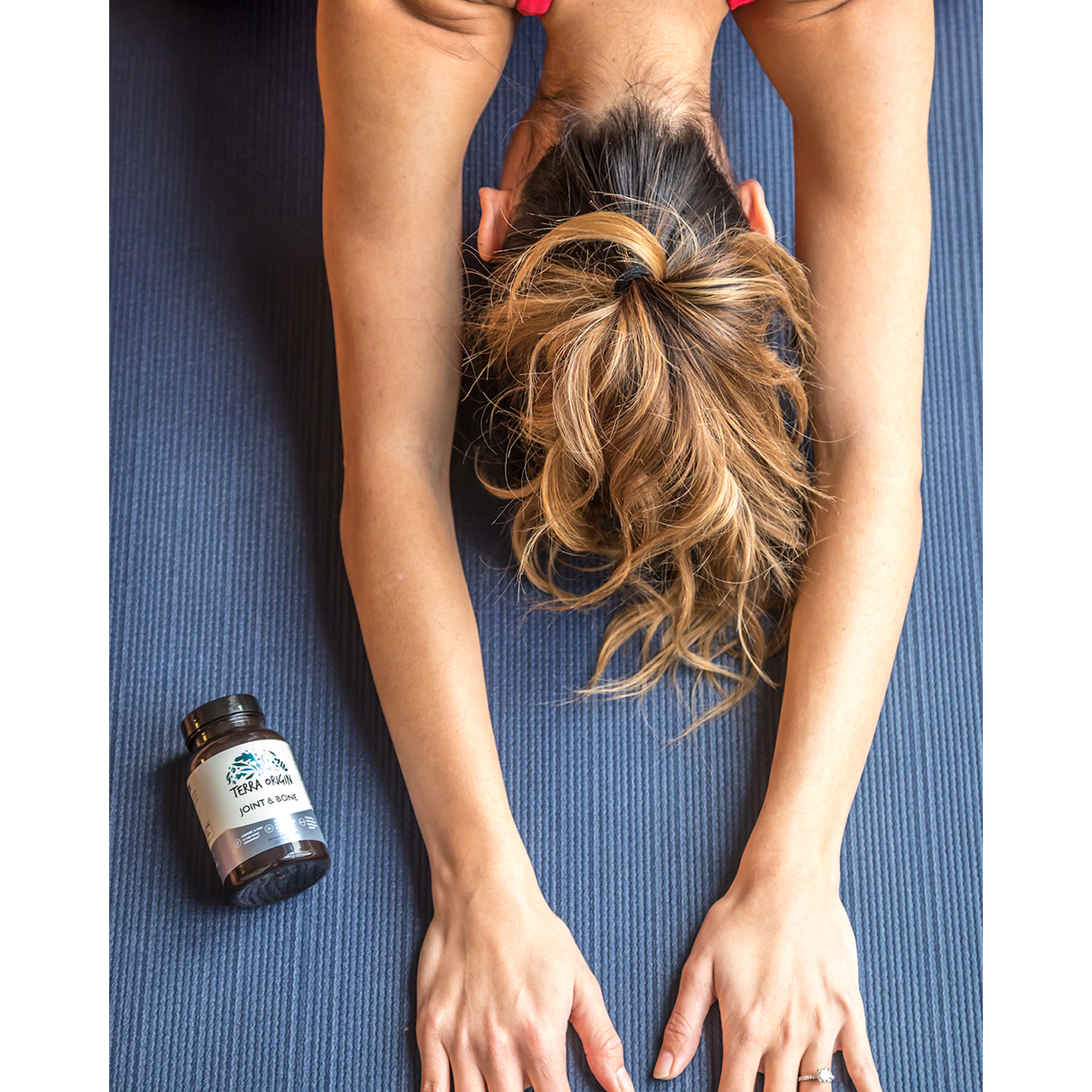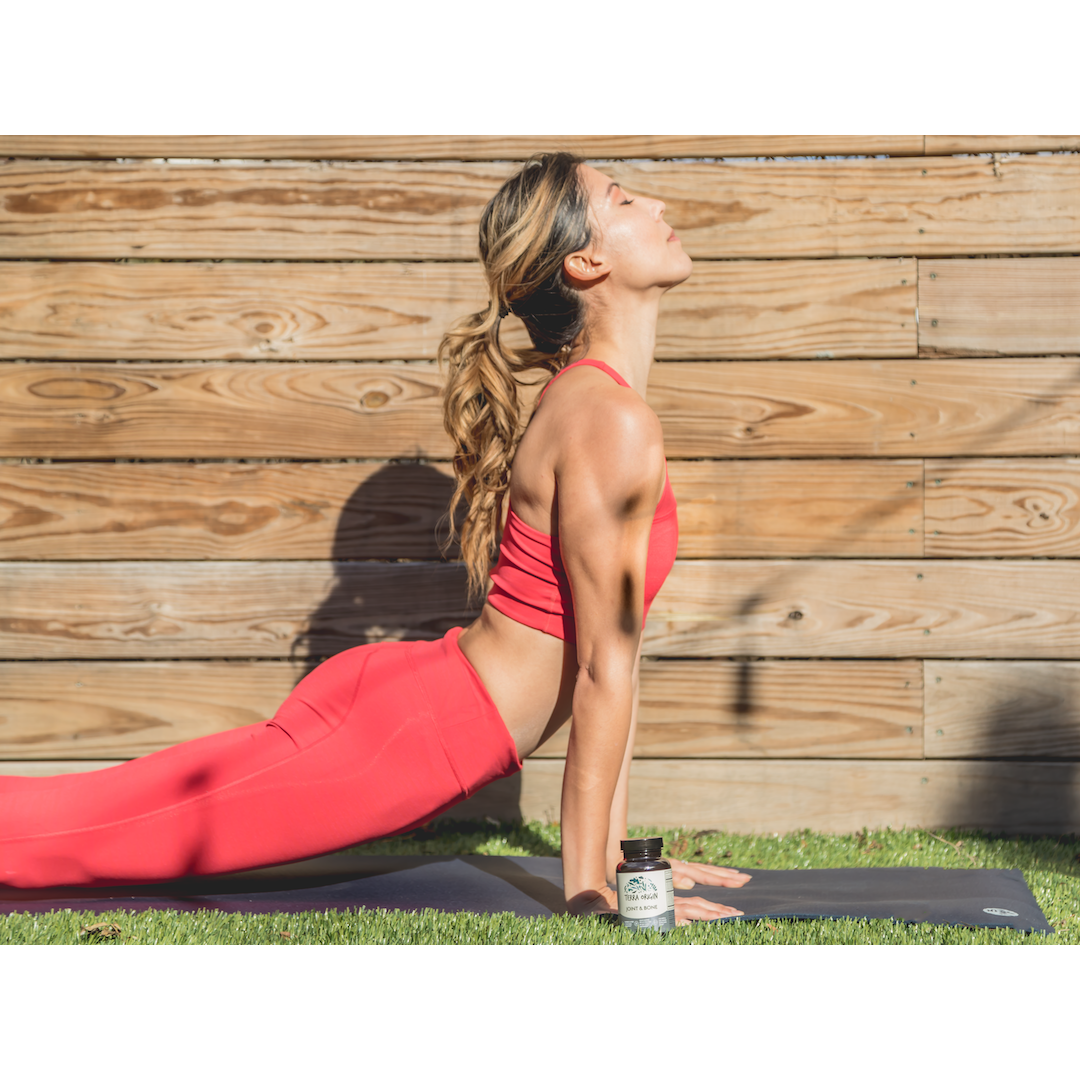 Description
Supplement Facts
More Details
Satisfaction Guarantee
Shipping
Turmeric & MSM to help lessen inflammation*
Glucosamine HCL & Collagen for join comfort and flexibility*
Calcium to help maintain healthy bone density*
Supports and Maintains Healthy Joints and Bones
*Contains Shellfish (Shrimp, Crab &/or Lobster)
The density of our bones is not a permanent gift. As we age, we lose both bone and muscle mass. A common misconception is this happens when we are old, but both men and women begin to lose bone density after the age of 35! Support your skeletal system through specific vitamins and minerals to maintain bone strength and density.
That is why we have formulated Healthy Joint and Bone to be a complete supplement to maintain bone health and mobility.
Bone health is critical no matter how old we are or what lifestyle we follow. Our skeletal system is what allows us to walk, lift, sit and move, and if we don't support it, our lives can be filled with pain, swelling, stiffness and decreased mobility. Strong, dense bones make for better overall health.
*These statements have not been evaluated by the Food & Drug Administration. This product is not intended to diagnose, treat, cure or prevent any disease.
SUPPLEMENT FACTS
Serving Size: 4 Tablets Servings Per Container: TBD
| | | |
| --- | --- | --- |
| Amount Per Serving | % | Daily Value |
| Vitamin D (as Cholecalciferol) | 50mcg | 250% |
| Vitamin K (as Menaquinone and Phytonadione) | 300mcg | 250% |
| Calcium (as DimaCal® Dicalcium Malate) | 500mg | 38% |
| Magnesium (as Magnesium Citrate) | 100mg | 24% |
| Zinc (as Zinc Citrate) | 20mg | 182% |
| Glucosamine HCl | 1g | † |
| MSM (Methylsulfonylmethane) | 500mg | † |
| Chondroitin Sulfate | 200mg | † |
| Chicken Collagen | 200mg | † |
| Turmeric Root Extract | 100mg | † |
| Indian frankincense Gum Extract | 50mg | † |
| Hyaluronic Acid (as Sodium Hyaluronate) | 5mg | † |
| Boron (as Boron Citrate) | 2mg | † |
† Daily Value not established.
Other Ingredients: Stearic Acid, Microcrystalline Cellulose, Croscarmellose Sodium, Magnesium Stearate, Silicon Dioxide.
Contains: Shellfish (Shrimp, Crab &/or Lobster).
DimaCal® is a registered trademark of Albion laboratories, Inc. Maltes covered by U.S Patent 6,706,904.
Glucosamine HCI
Supports cartilage, the connective tissue that cushions your joints, aids in function and comfort*
MSM
Supports joint tissue, improves joint comfort and performance*
Hyaluronic Acid
Supports joints to avoid pain and stiffness*
Vitamin D3
Aids in the absorption of calcium supporting strong bones*
Vitamin K2
Vitamin K1
Works with calcium to support bone density and strength*
Calcium
Builds and protects bones, supports bone density*
Magnesium
Zinc
Necessary for calcium absorption*
Boron
Chicken Collagen Type II
Promotes joint comfort and flexibility during everyday activities*
Boswellia Serrata & Turmeric Root Extract
Bioperine
If you are unsatisfied with your order for any reason, you may return the item for a full refund.  Contact us at info@terraorigin.com today for a free return shipping label.  The refund will be processed as soon as we receive the package. We accept returns within 30 business days of purchase date.
As of 11/2021 Free Shipping is offered in the 48 contiguous United States.  Orders to Alaska, Hawaii and Puerto Rico will be assessed a shipping fee.