Resveratrol Youthful Skin & Antioxidant Capsules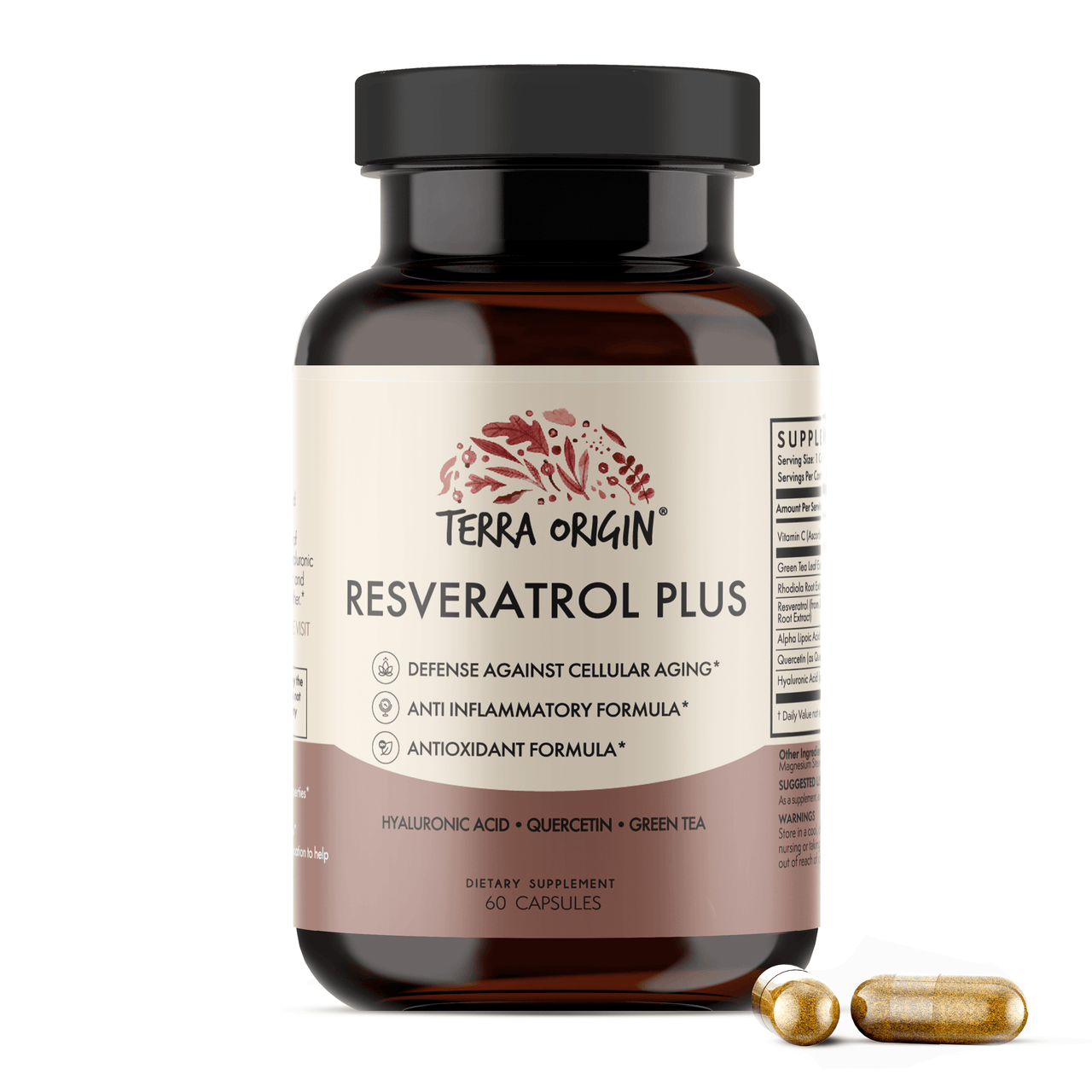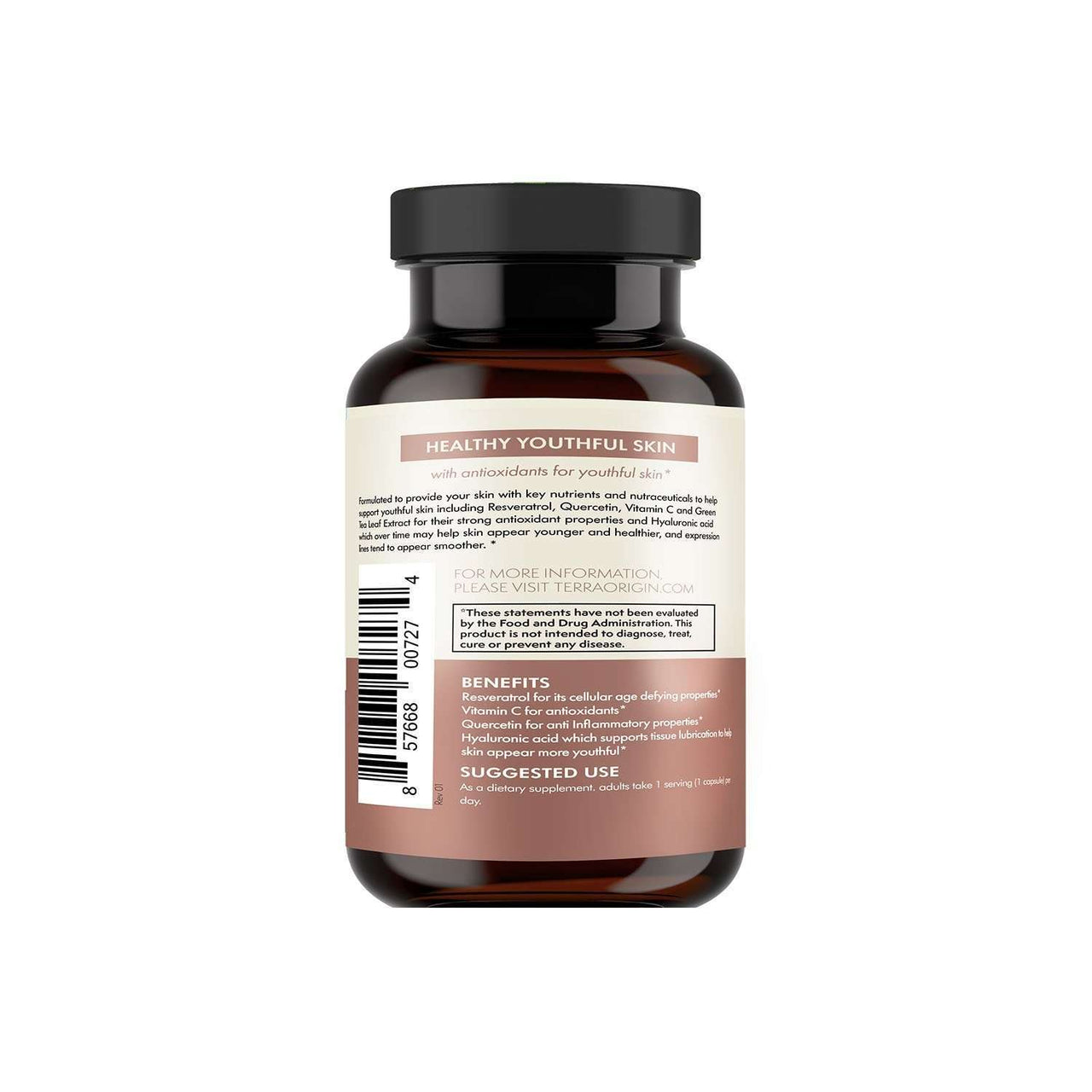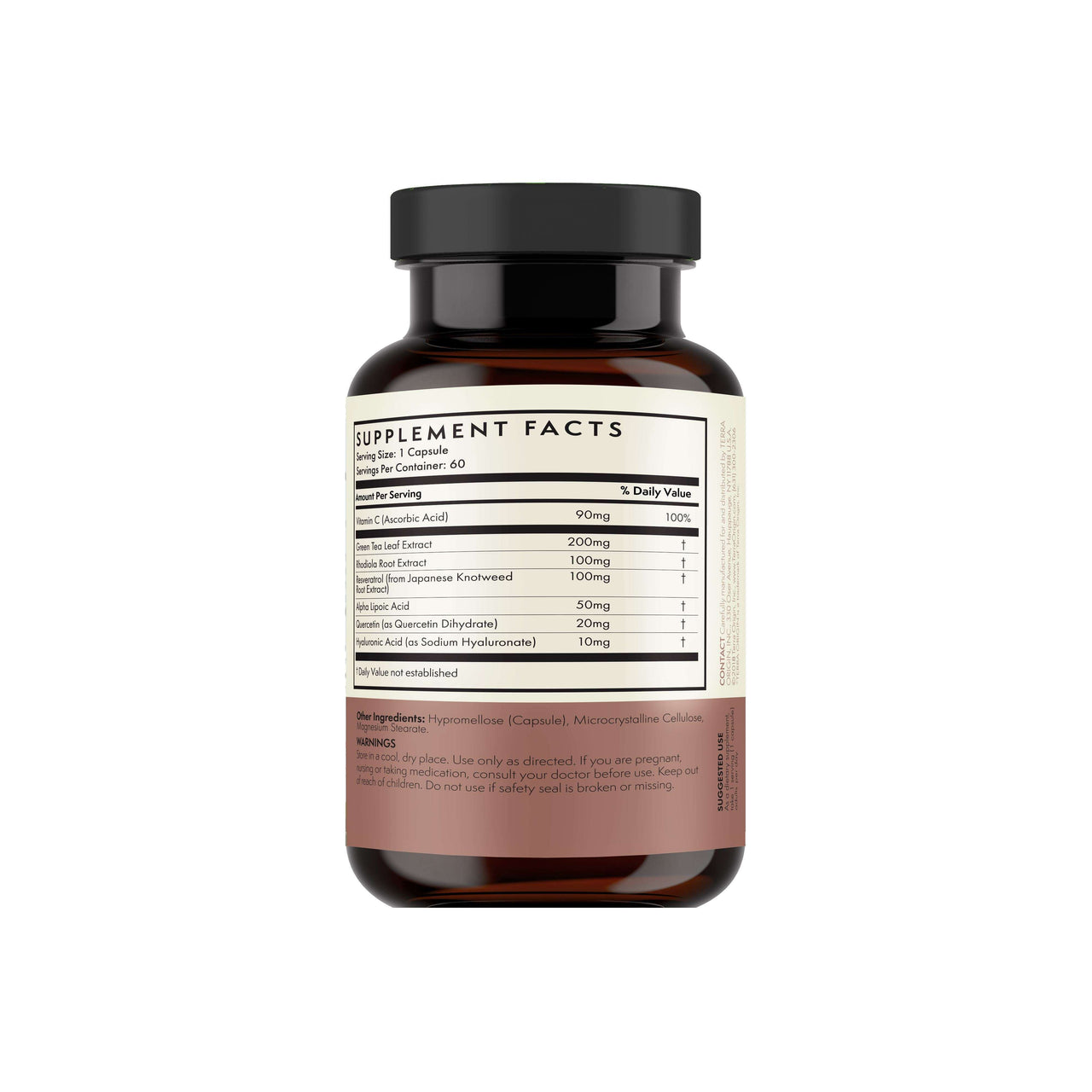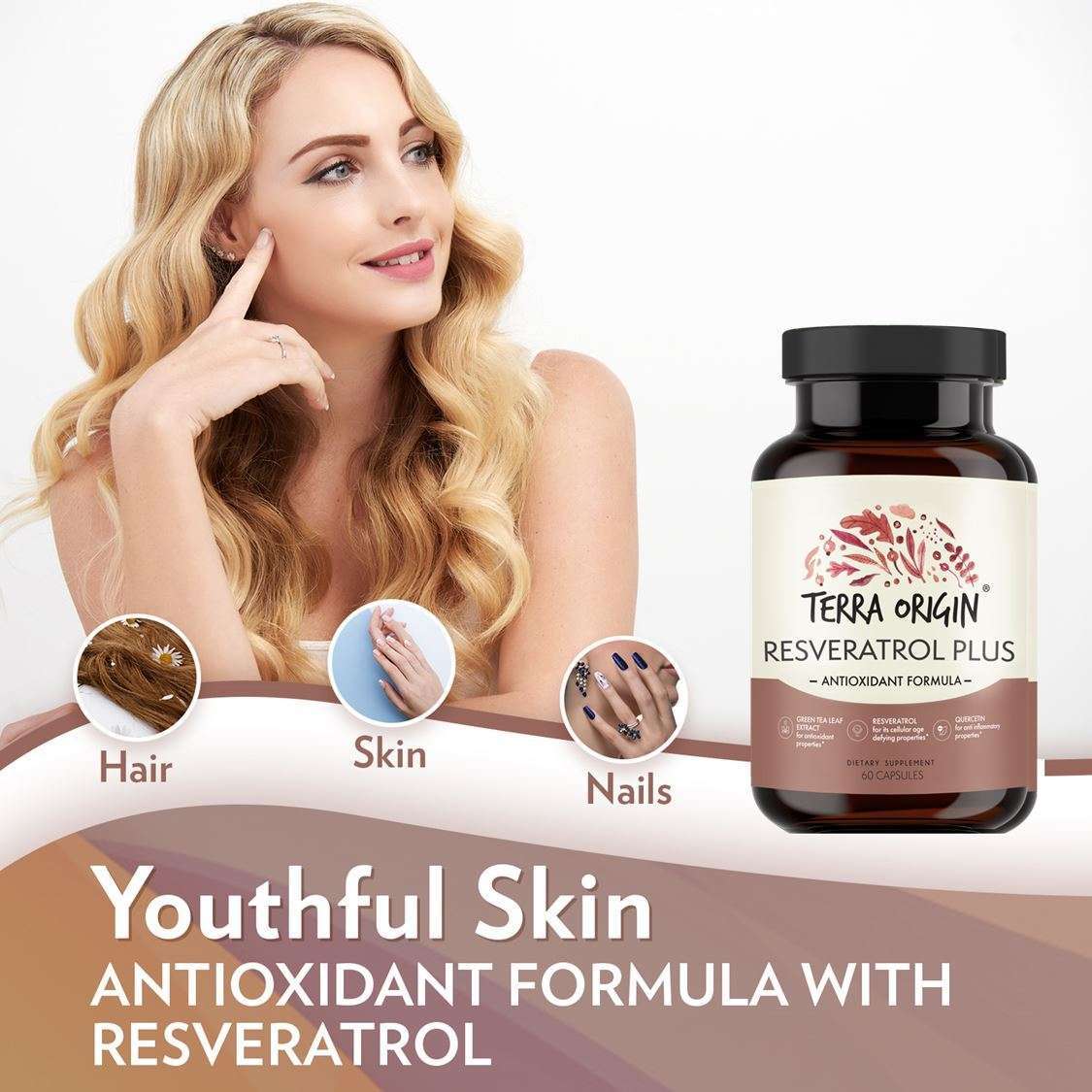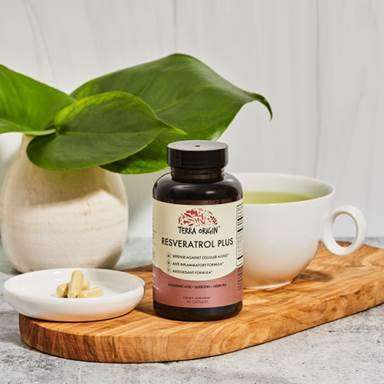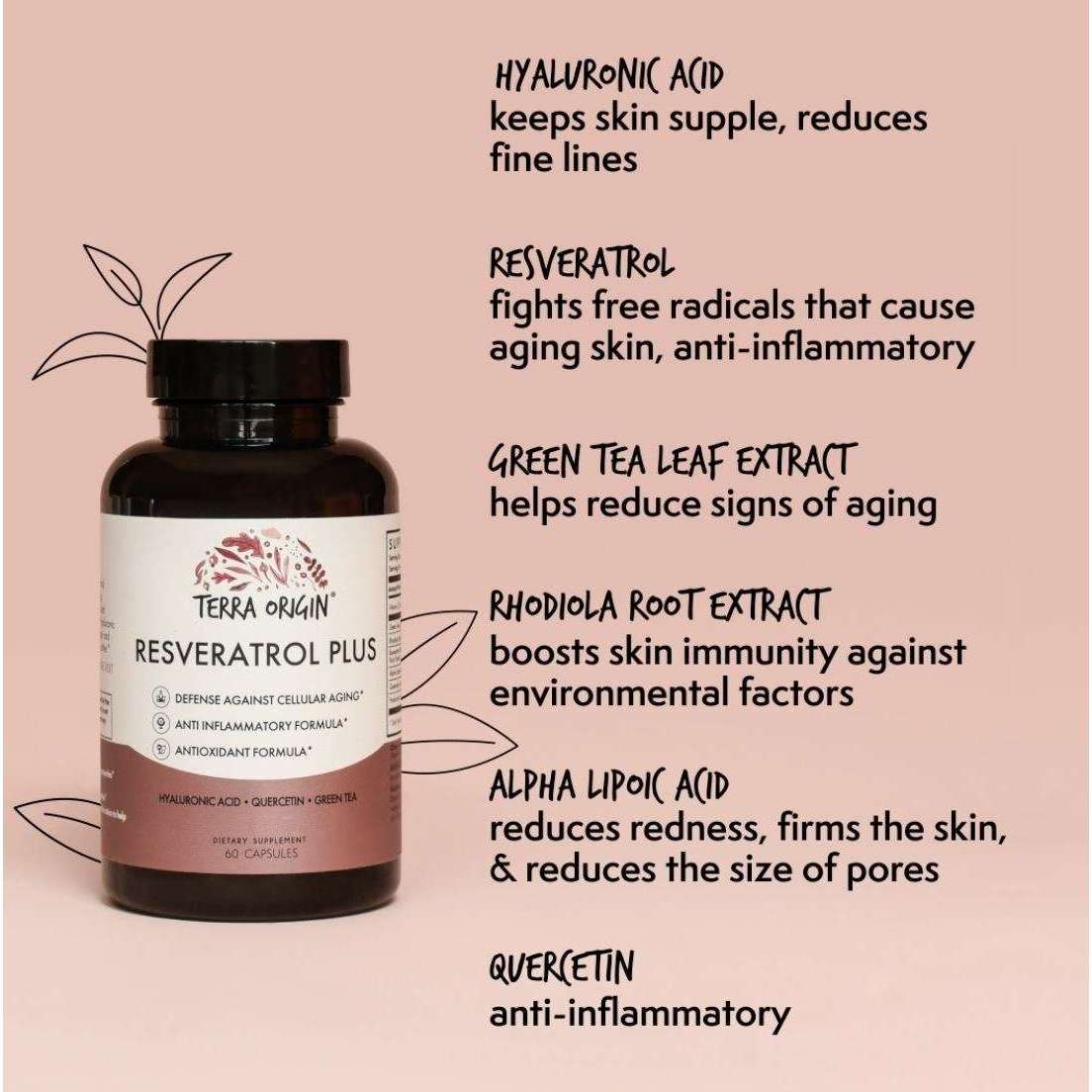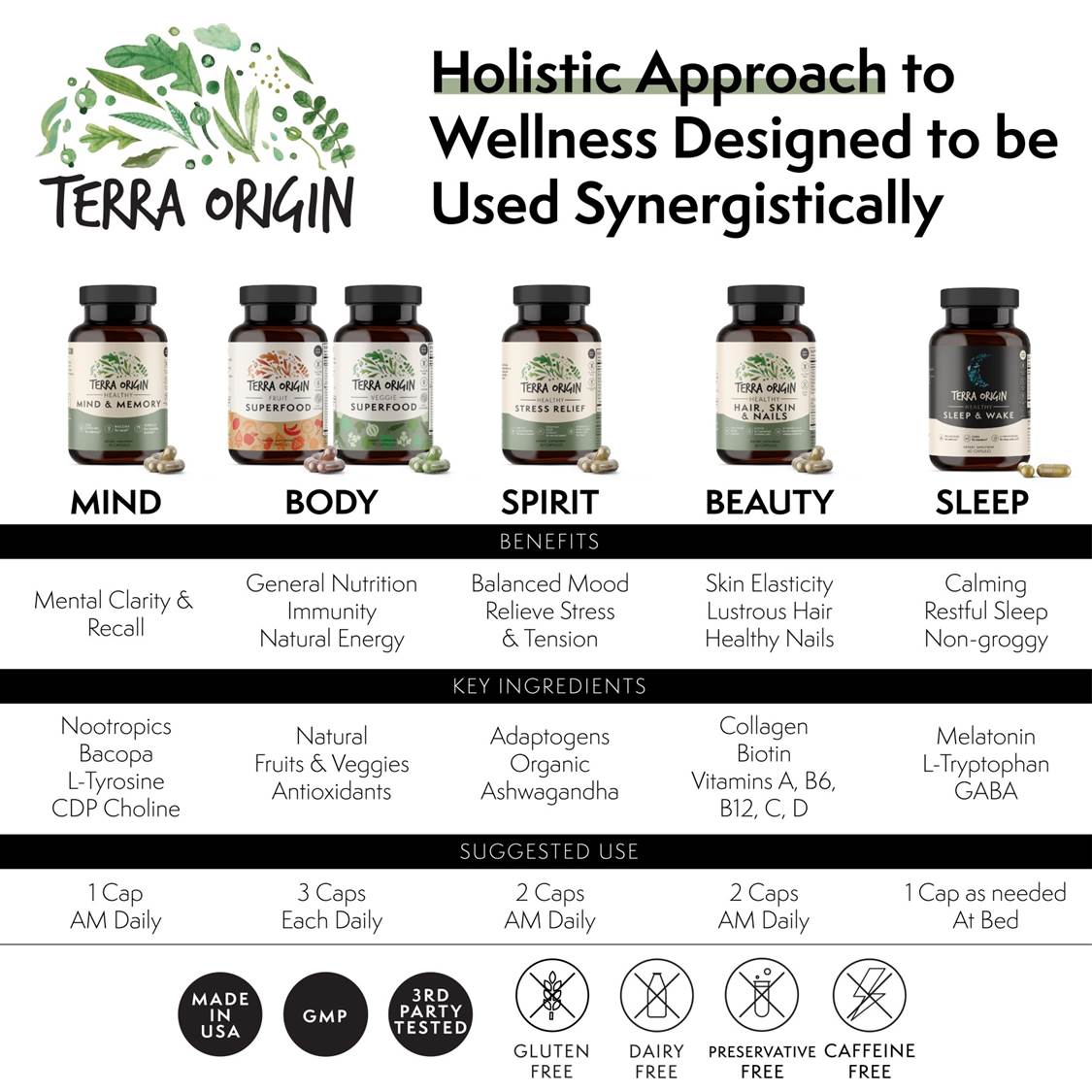 Description
Supplement Facts
More Details
Satisfaction Guarantee
Shipping
Green Tea Leaf extract for antioxidant properties*
Reservatrol for its cellular age defying properties*
Quercetin for anti inflammatory properties*
For Healthy Youthful Skin
Formulated to provide your skin with key nutrients and nutraceuticals to help support youthful skin including Resveratrol, Quercetin, Vitamin C and Green Tea Leaf Extract for their strong antioxidant properties and Hyaluronic acid which over time may help skin appear younger and healthier, expression lines tend to appear smoother
SUPPLEMENT FACTS
Serving Size: 1 Capsule Servings Per Container: 30
| | | |
| --- | --- | --- |
| Amount Per Serving | % | Daily Value |
| Vitamin C Abscorbic Acid | 90mg | 100% |
| Green Tea Leaf Extract | 200mg | † |
| Rhodiola Root Extract | 100mg | † |
| Reservatrol (from Japanese Knotweed Root Extract) | 100mg | † |
| Alpha Lipoic Acid | 50mg | † |
| Quercetin (as Quercetin Dihydrate) | 20mg | † |
| Hyaluronic Acid (as Sodium Hyalurate) | 10mg | † |
† Daily Value not established.
Other Ingredients: Hypromellose (Capsule), Mictrocrystalline Cellulose Magnesium Stearate.
SUPPLEMENT FACTS
Serving Size: 1 Capsule Servings Per Container: 60
| | | |
| --- | --- | --- |
| Amount Per Serving | % | Daily Value |
| Vitamin C (Ascorbic Acid) | 90mg | 100% |
| Green Tea Leaf Extract | 200mg | † |
| Rhodiola Root Extract | 100mg | † |
| CResveratrol (from Japanese Knotweed Root Extract) | 100mg | † |
| Alpha Lipoic Acid | 50mg | † |
| Quercetin (as Quercetin Dihydrate) | 20mg | † |
| Hyaluronic Acid (as Sodium Hyaluronate) | 10mg | † |
† Daily Value not established.
Other Ingredients: Hypromellose (Capsule), Microcrystalline Cellulose, Magnesium Stearate.
Green Tea Leaf Extract 200 mg
Reduces signs of aging, powerful antioxidant and reverses UV skin damage*
Rhodiola Root Extract 100 mg
Boosts skin immunity against environmental factors, antiaging, reduces fine lines and wrinkles*
Resveratrol 100 mg
Antioxidant fights free radicals that cause aging skin, anti-inflammatory, lightens skin*
Alpha Lipoic Acid 50 mg
Reduces redness and evens skin tone, smooths and firms the skin, reduces size of pores*
Quercetin 20 mg
Increases skin elasticity, reduces fine lines and wrinkles and promotes healthy skin cells*
Hyaluronic Acid 10 mg
Retains moisture to keep skin supple and smooth, reduces fine lines and redness*
Resveratrol for its cellular age defying properties* Vitamin C for antioxidants*
Quercetin for anti-inflammatory properties*
Hyaluronic acid which supports tissue lubrication to help skin appear more youthful*
Protecting your skin and retaining its youthful properties go well beyond sunscreen and moisturizer. Those are both important, but neither can replace nourishing those deep dermal layers from within. As we age, the collagen stores in the dermis layer of skin and collagen production lessen creating pockets in the framework that holds skin up and keeps it tight and plump. The epidermis can then slip into these pockets from loss of elastin and fat making it prone to sagging and gravity. UV light plays a role in this process, but it is not the only culprit. Your skin needs high levels of antioxidants, moisture, structural proteins and nutrients to nourish it from the inside to maintain its fresh, young look.
That is why the youthful skin antioxidant supplement was formulated to provide your skin with key nutraceuticals in a convenient daily capsule. It is rich in plant extracts and essential acids that defy aging and defend the skin from environmental, biological and chemical stressors. Green tea has long been known for its antiaging and antioxidant properties, but it can also help to reverse sun damage healing the skin at a cellular level. Rhodiola is a hardy herb well-known by healers to reinforce the skin's immunity to harsh weather, UV light and environmental pollution. It also stimulates skin cells, renews collagen growth and combats fine lines. Resveratrol is another powerful antioxidant found in Japanese Knotweed that has been added for its ability to repair aging skin by stimulating epidermal cell growth which in turn firms the epidermis providing a taught surface.
Alpha Lipoic Acid, ALA, was chosen for its extremely high antioxidant levels that severely stunt aging and decrease inflammation. It can also penetrate the cell wall and speed up cellular metabolism. A cell with higher energy is healthier and makes your skin look younger and more radiant. Quercetin is another powerful antioxidant that fights free radicals, inflammation and signs of aging as well as inhibiting mast cells, the cells that initiate inflammatory responses. Lastly, the Hyaluronic acid is a gelatinous compound that protects collagen and elastin, moisturizing the skin keeping it smooth and wrinkle free.
*These statements have not been evaluated by the Food & Drug Administration. This product is not intended to diagnose, treat, cure or prevent any disease.
If you are unsatisfied with your order for any reason, you may return the item for a full refund.  Contact us at info@terraorigin.com today for a free return shipping label.  The refund will be processed as soon as we receive the package. We accept returns within 30 business days of purchase date.
As of 11/2021 Free Shipping is offered in the 48 contiguous United States.  Orders to Alaska, Hawaii and Puerto Rico will be assessed a shipping fee.