Digestive Enzyme Capsules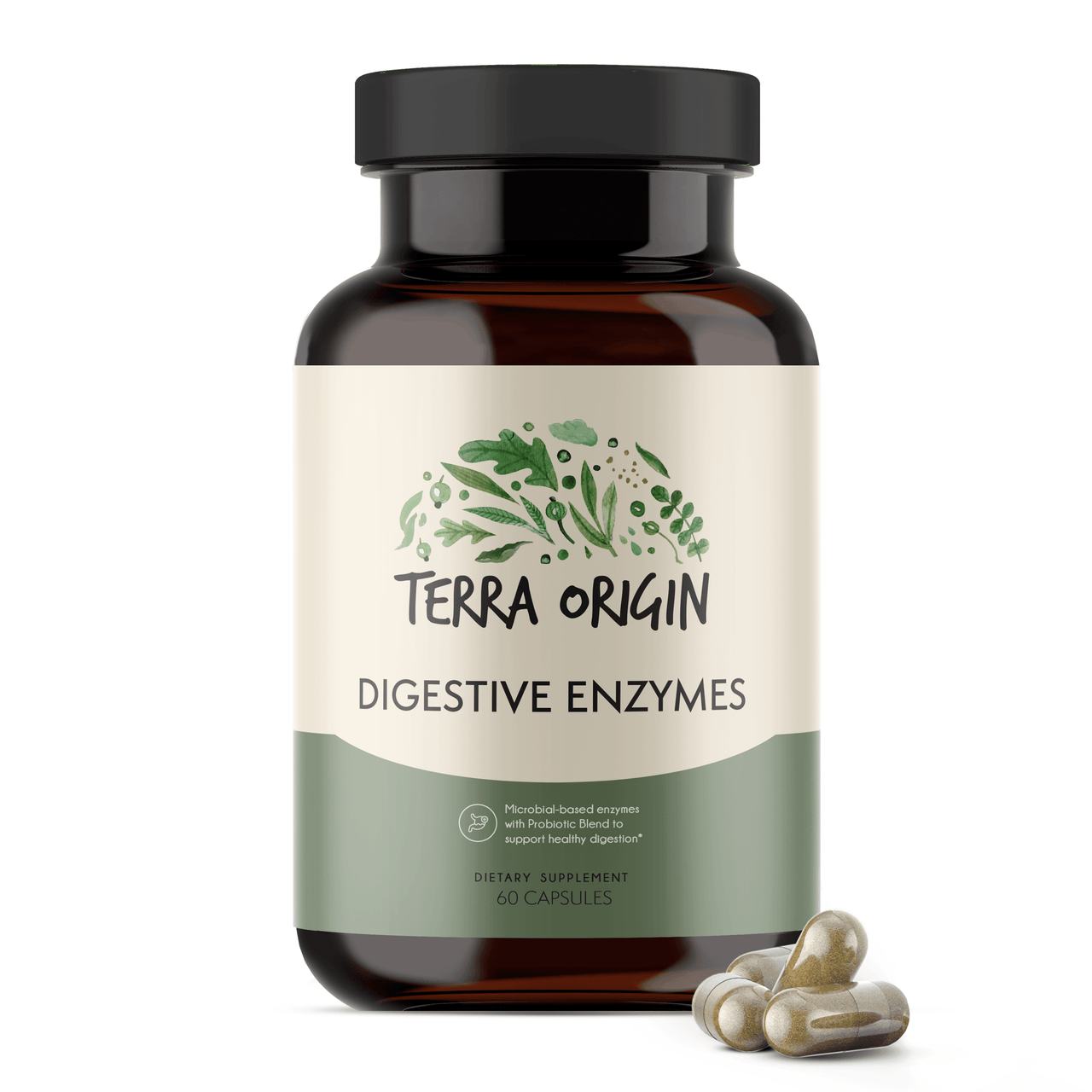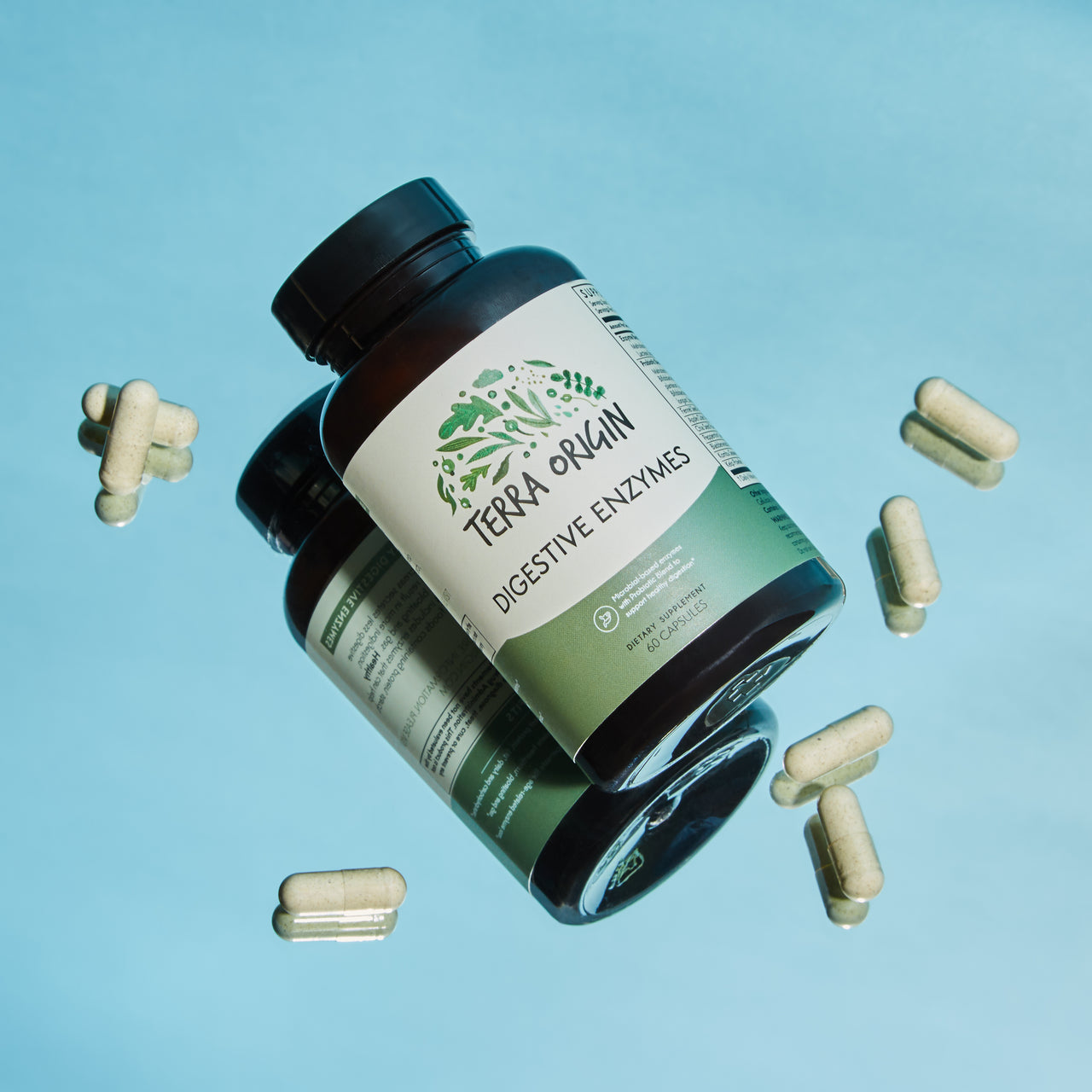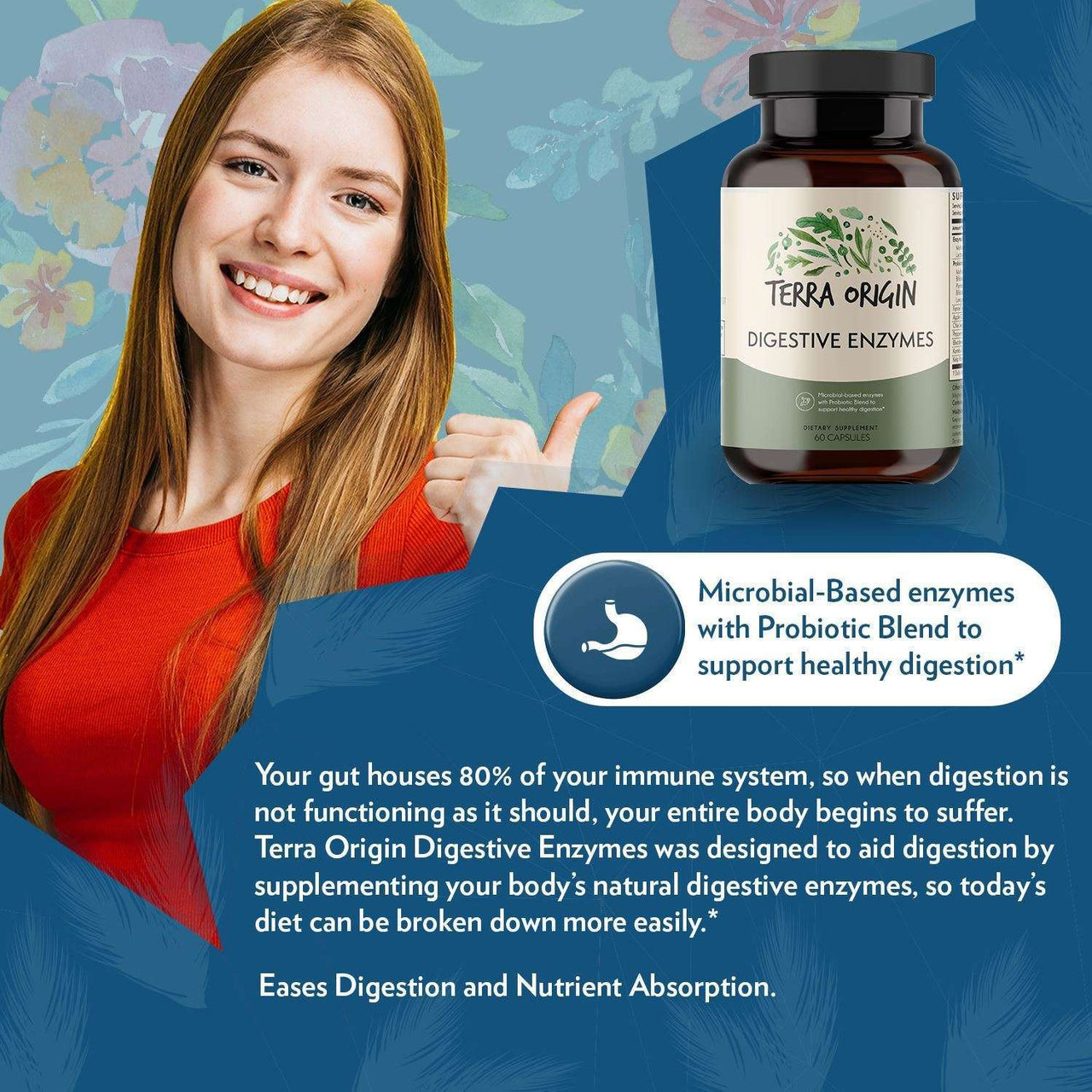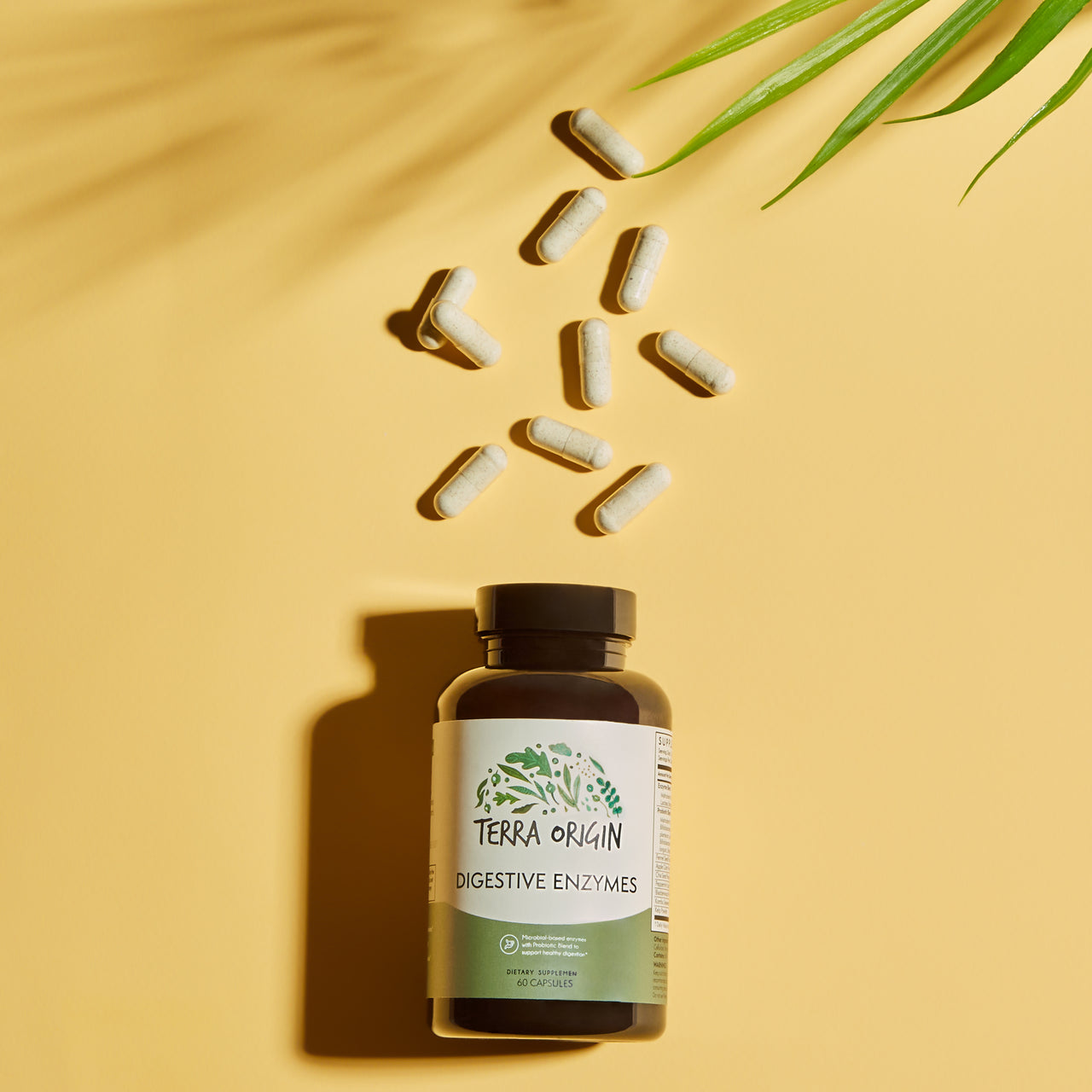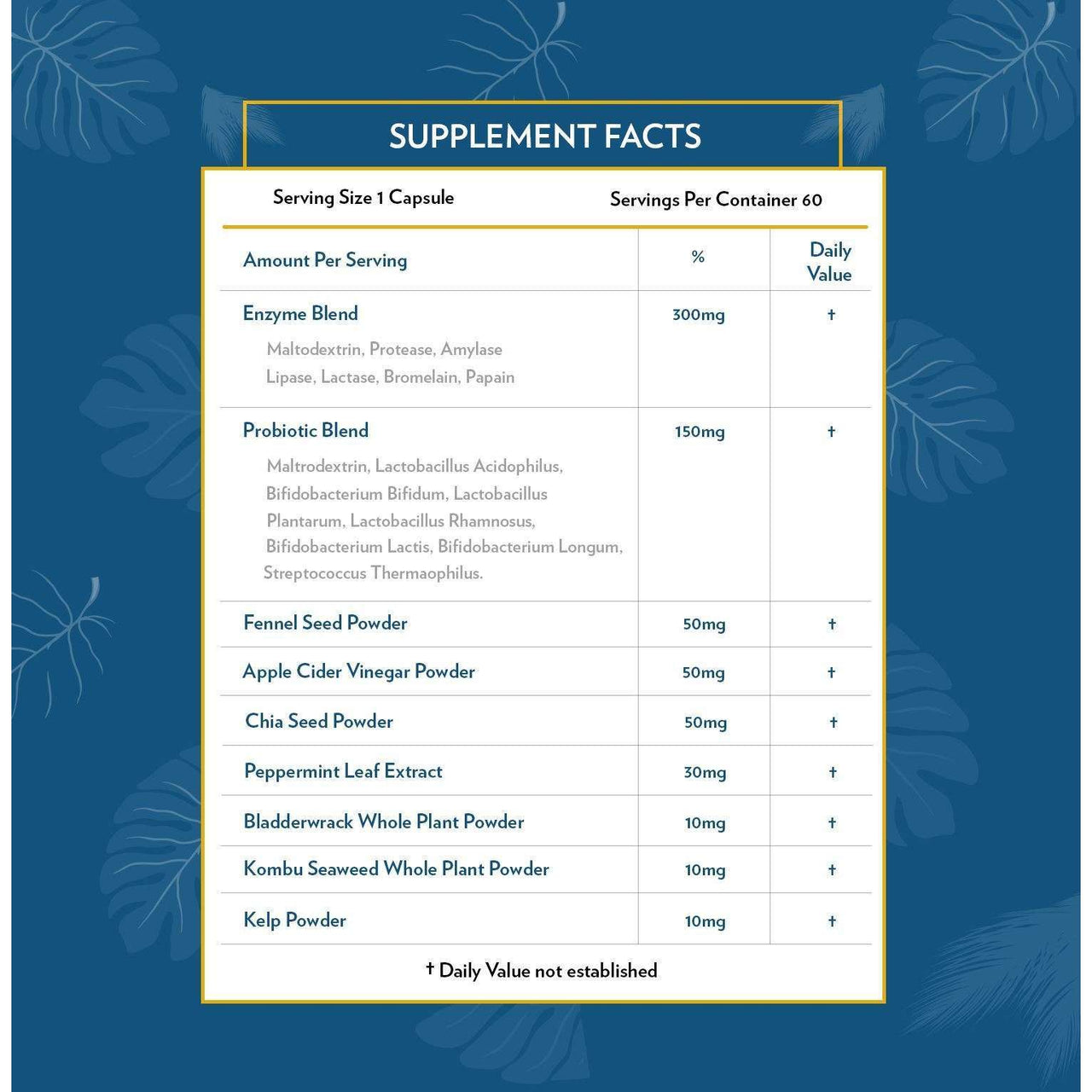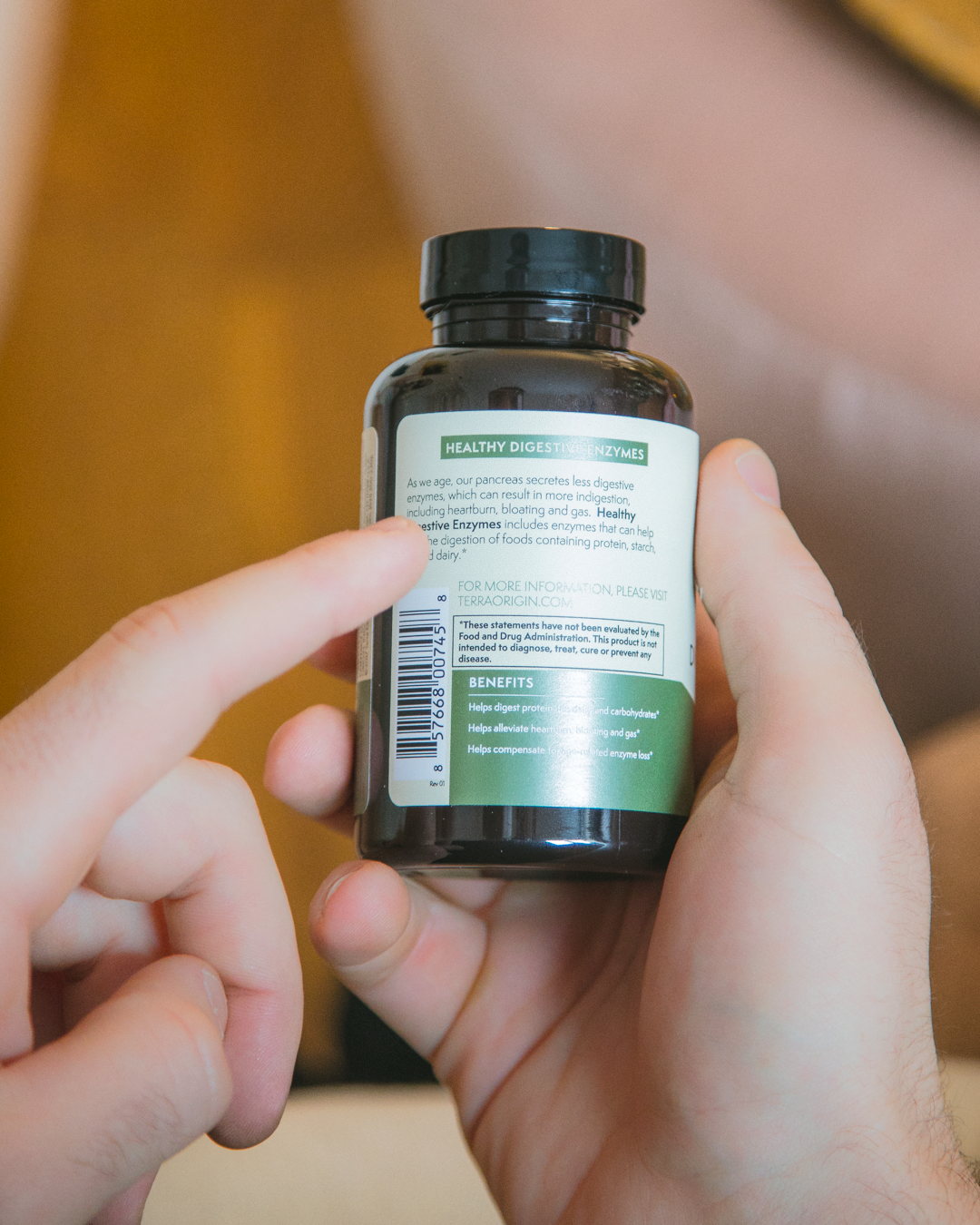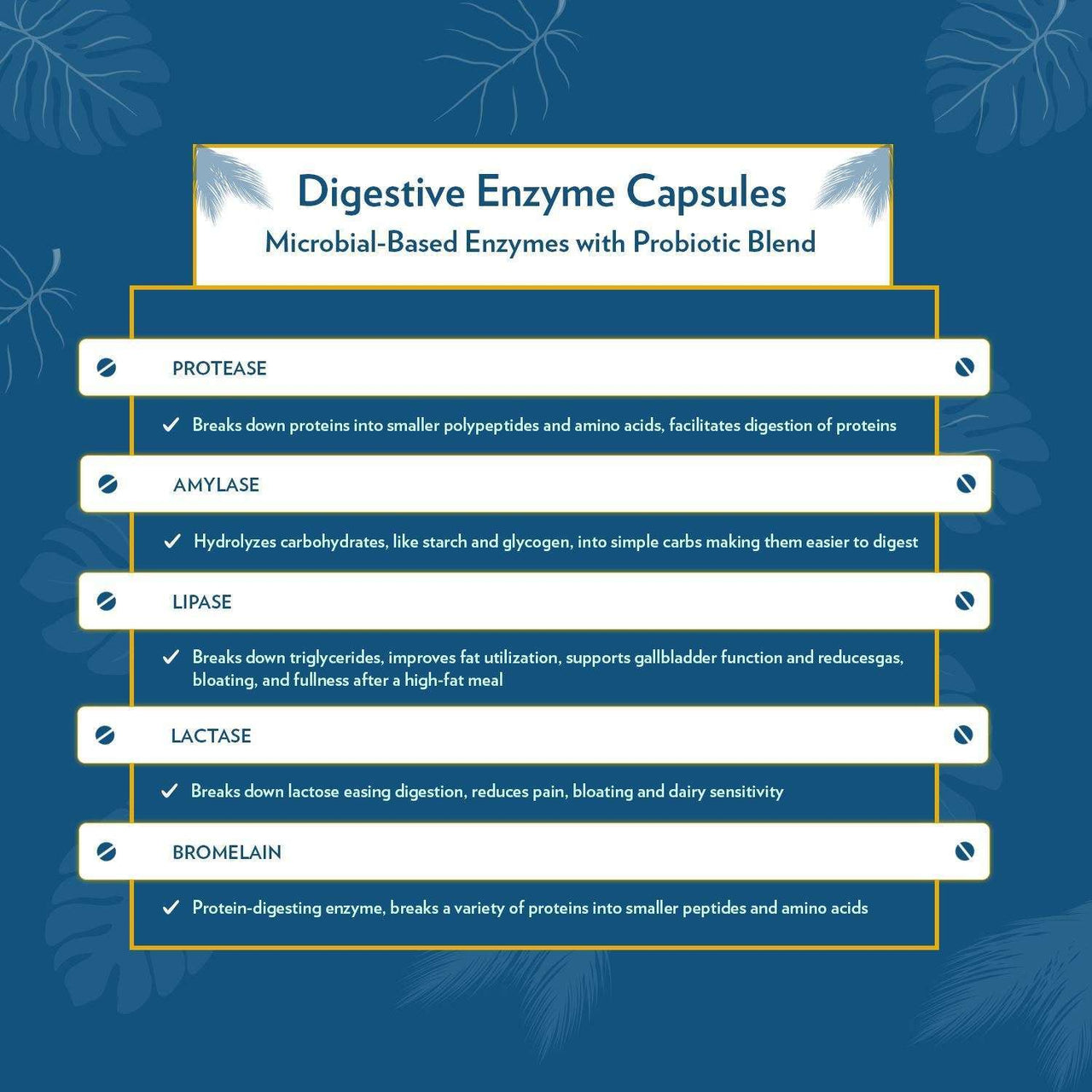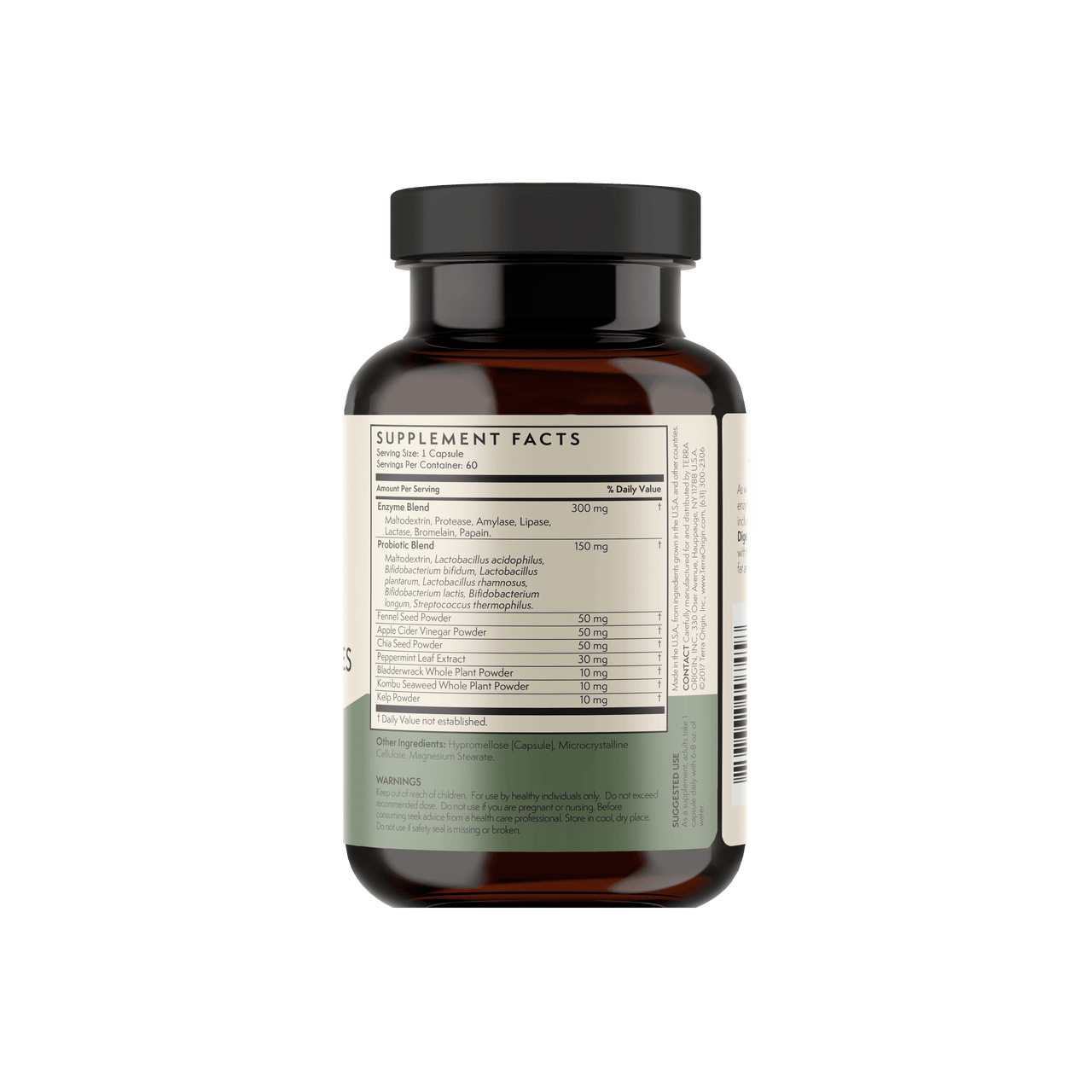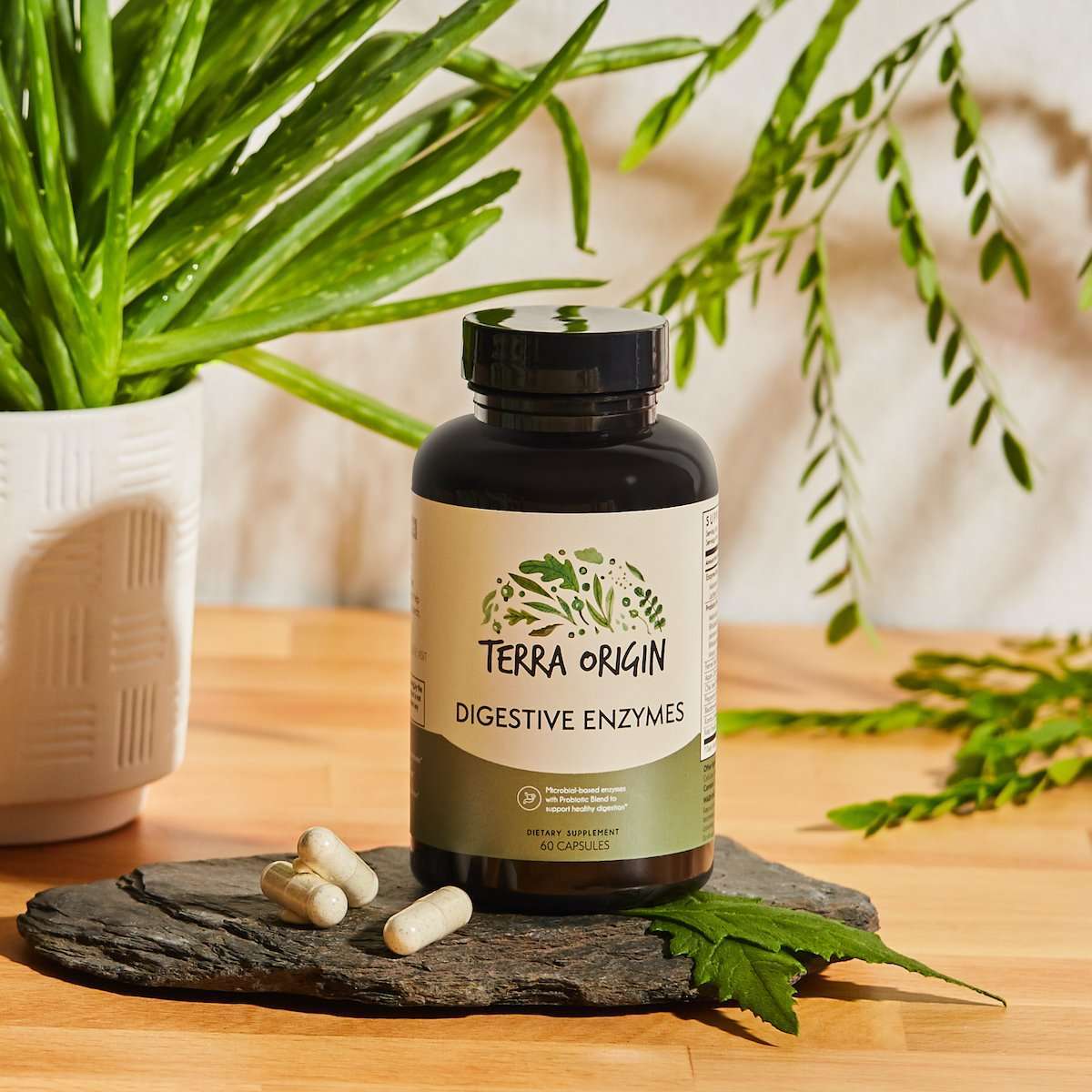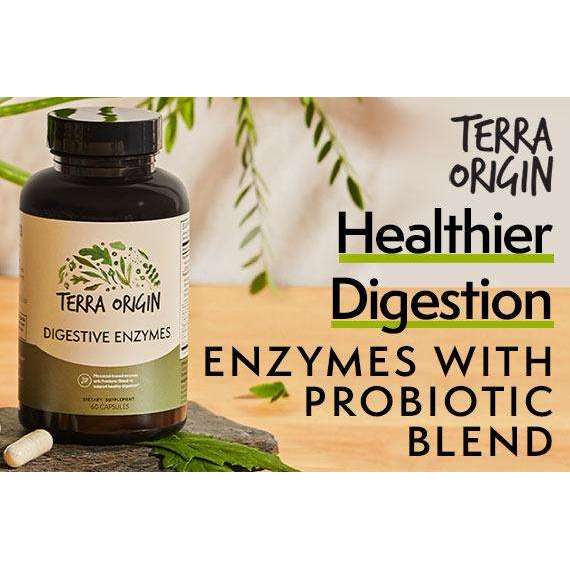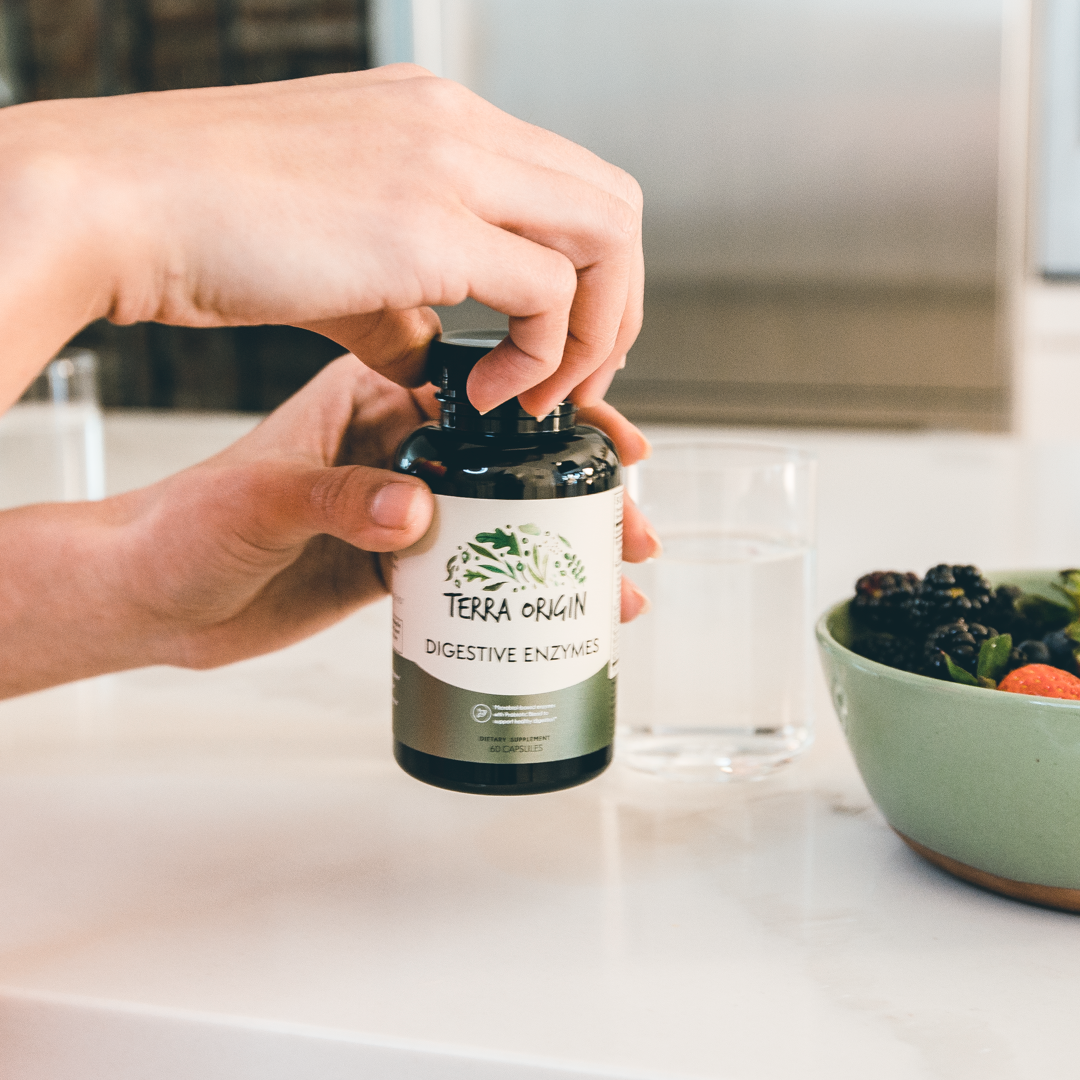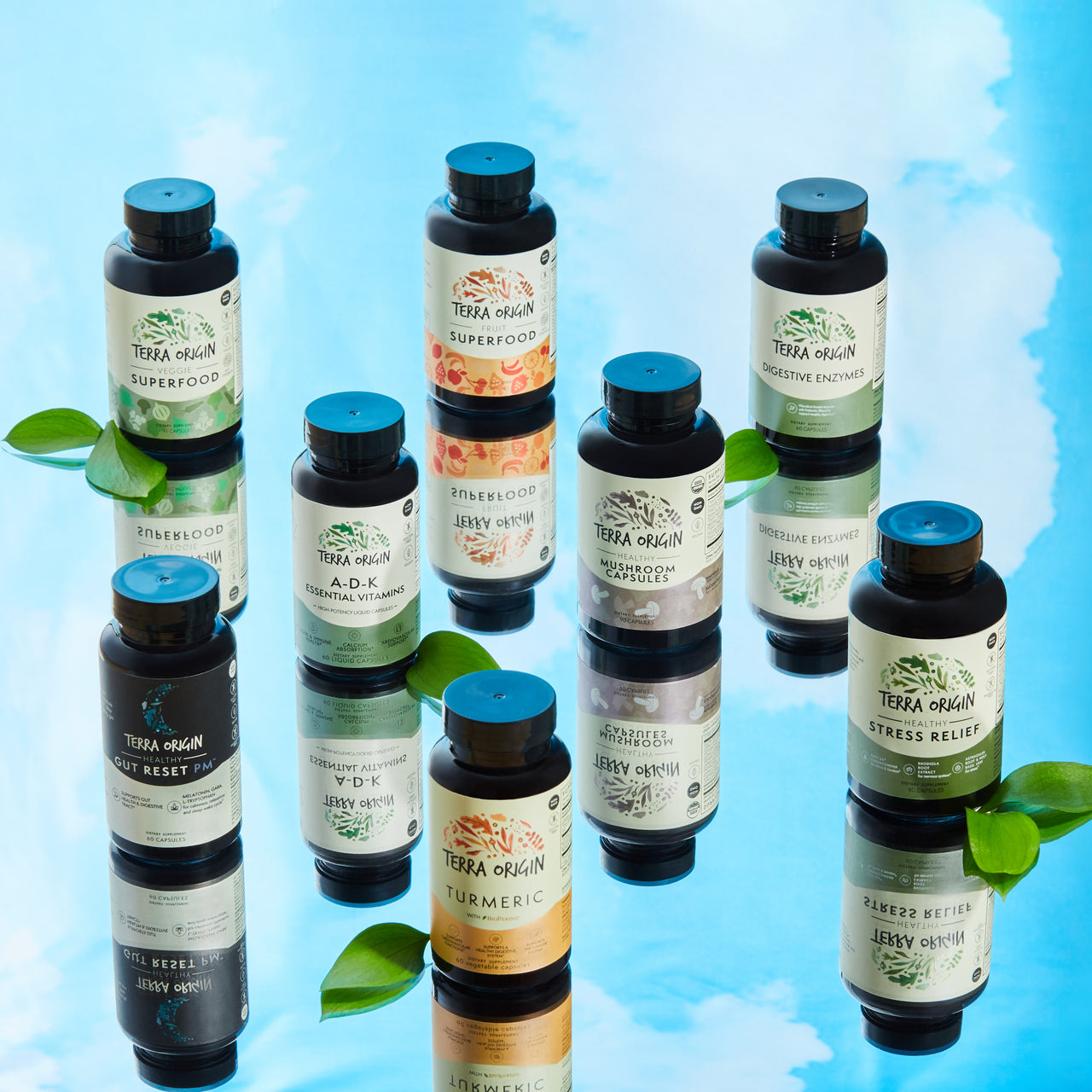 Description
Supplement Facts
More Details
Satisfaction Guarantee
Shipping
Microbial based enzymes with Probiotic blend to support healthy digestion*
Contains 2.25 Billion CFU**
Your gut houses 80% of your immune system, so when digestion is not functioning as it should, your entire body begins to suffer. Terra Origin Digestive Enzymes was designed to aid digestion by supplementing your body's natural digestive enzymes, so today's diet can be broken down more easily.*
When food is converted into separate particles, a healthy intestinal lining can disseminate the needed nutrients from the unwanted molecules and permit only what is necessary to go through the lining and into the blood stream. 
By giving your body a balanced enzyme blend, you can eat your favorite foods and comfortably process them avoiding gas, bloating and irregular elimination while protecting your digestive tract and ensuring only what you need enters your blood stream.* Eases Digestion and Nutrient Absorption.
**CFU at time of manufacture.
SUPPLEMENT FACTS
Serving Size: 1 Capsule Servings Per Container: 60
Amount Per Serving
%
Daily Value
Enzyme Blend
300mg
†
Maltodextrin, Protease, Amylase, Lipase,
Lactase, Bromelain, Papain.
Probiotic Blend
150mg
†
Maltodextrin, Lactobacillus Acidophilus,
Bifidobacterium Bifidum, Lactobacillus
Plantarum, Lactobacillus Rhamnosus,
Bifidobacterium Lactis, Bifidobacterium
Longum, Streptococcus Thermophilus.
Fennel Seed Powder
50mg
†
Apple Cider Vinegar Powder
50mg
†
Chia Seed Powder
50mg
†
Peppermint Leaf Extract
30mg
†
Bladderwrack Whole Plant Powder
10mg
†
Kombu Seaweed Whole Plant Powder
10mg
†
Kelp Powder
10mg
†
† Daily Value not established.
Other Ingredients: Hypromellose (Capsule), Microcrystalline Cellulose, Magnesium Stearate.
Contains: Milk.
Protease
Breaks down proteins into smaller polypeptides and amino acids, facilitates digestion of proteins
Amylase
Hydrolyzes carbohydrates, like starch and glycogen, into simple carbs making them easier to digest
Lipase
Breaks down triglycerides, improves fat utilization, supports gallbladder function and reduces gas, bloating, and fullness after a high-fat meal
Lactase
Breaks down lactose easing digestion, reduces pain, bloating and dairy sensitivity
Bromelain
Protein-digesting enzyme, breaks a variety of proteins into smaller peptides and amino acids
*These statements have not been evaluated by the Food & Drug Administration. This product is not intended to diagnose, treat, cure or prevent any disease.
If you are unsatisfied with your order for any reason, you may return the item for a full refund.  Contact us at info@terraorigin.com today for a free return shipping label.  The refund will be processed as soon as we receive the package. We accept returns within 30 business days of purchase date.
As of 11/2021 Free Shipping is offered in the 48 contiguous United States.  Orders to Alaska, Hawaii and Puerto Rico will be assessed a shipping fee.