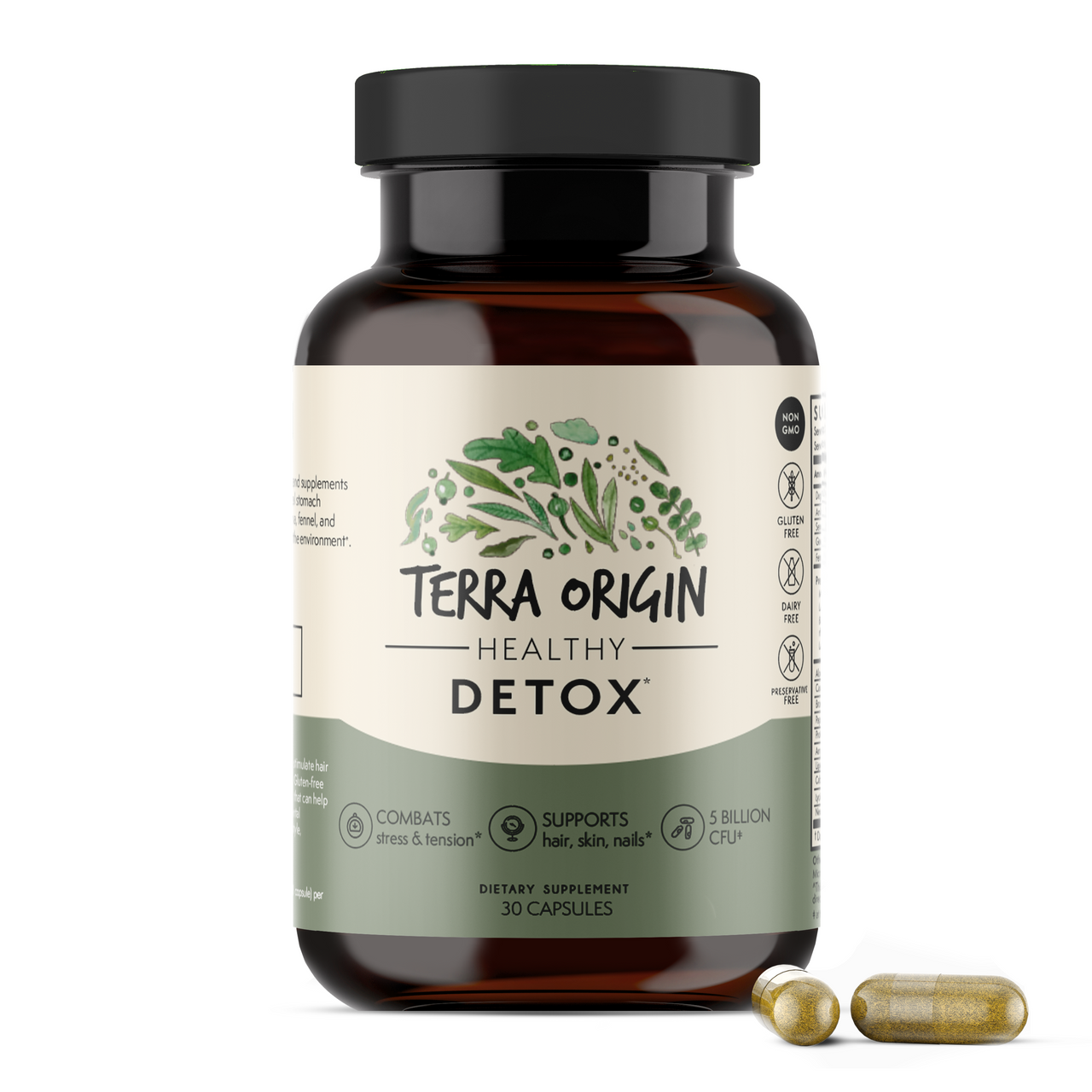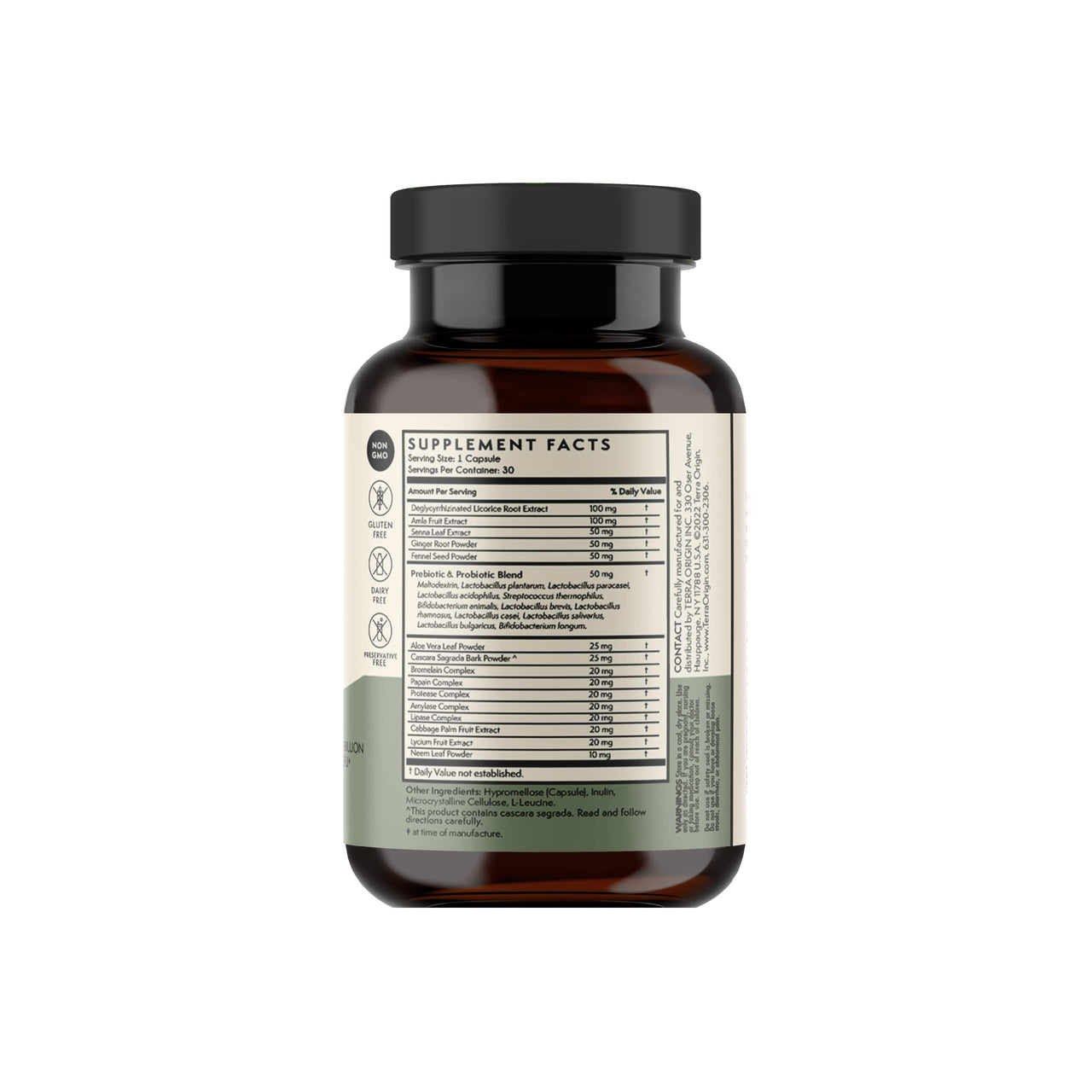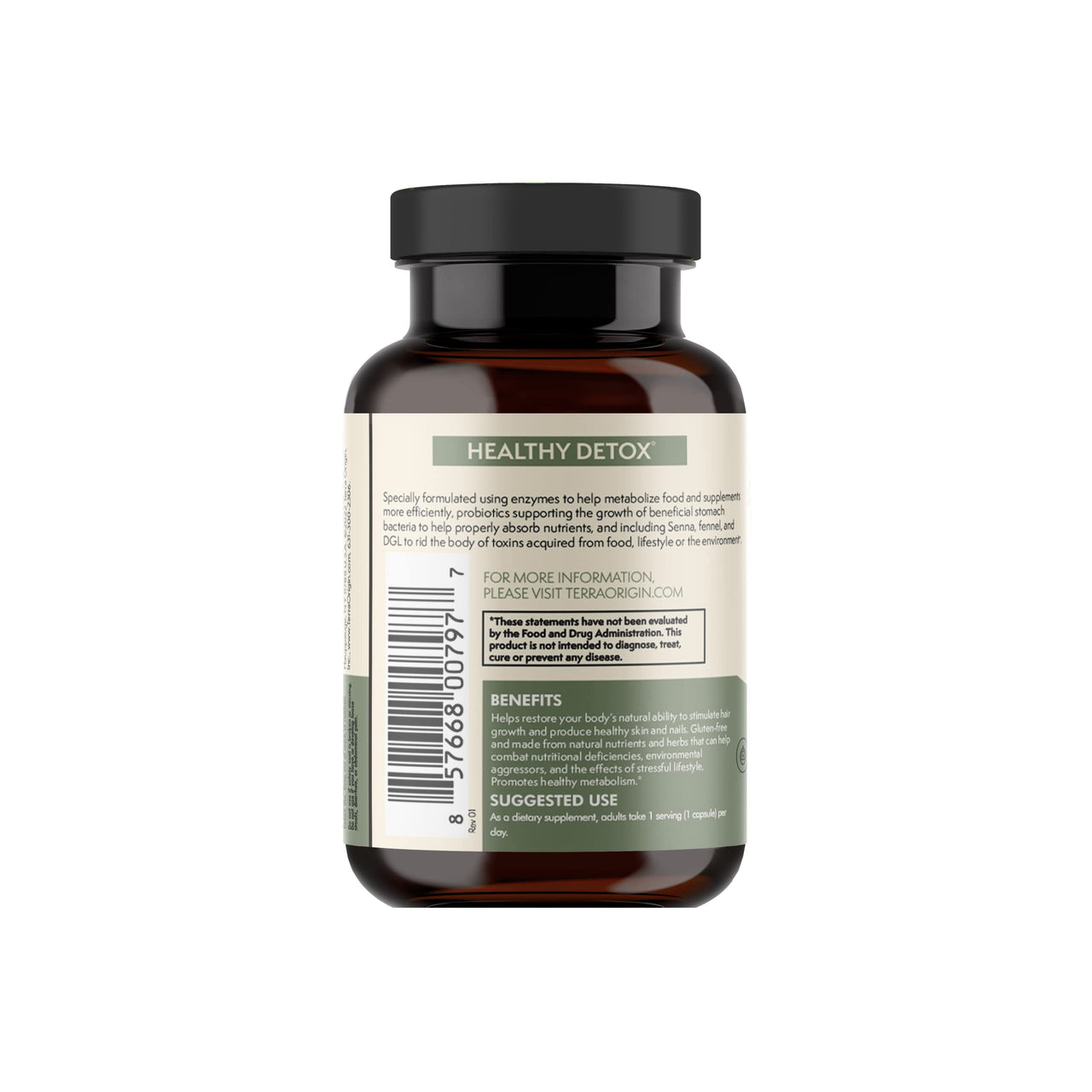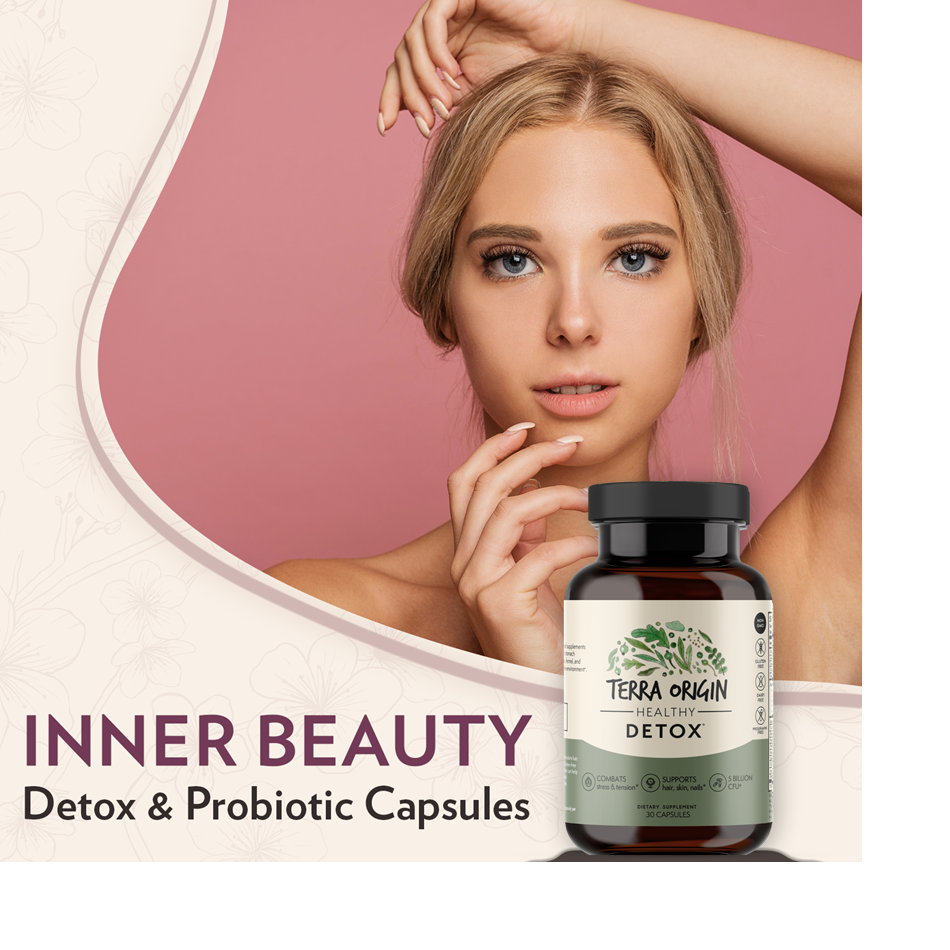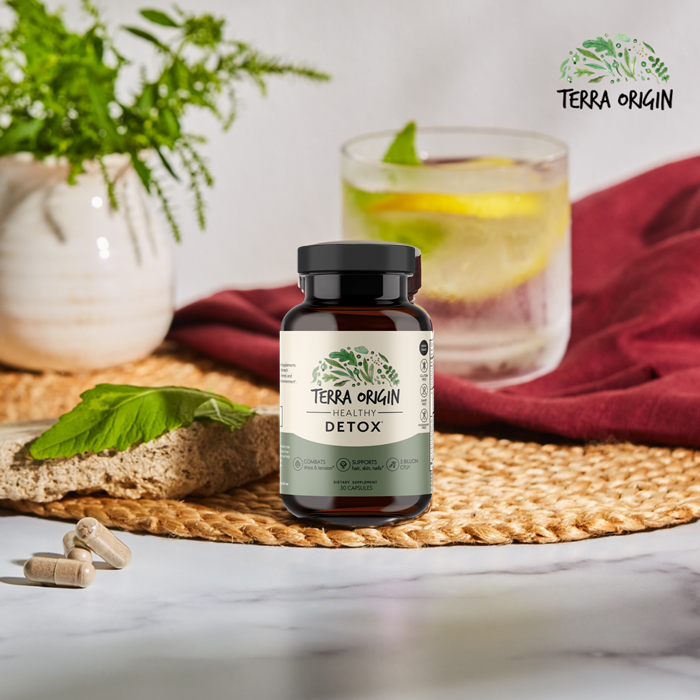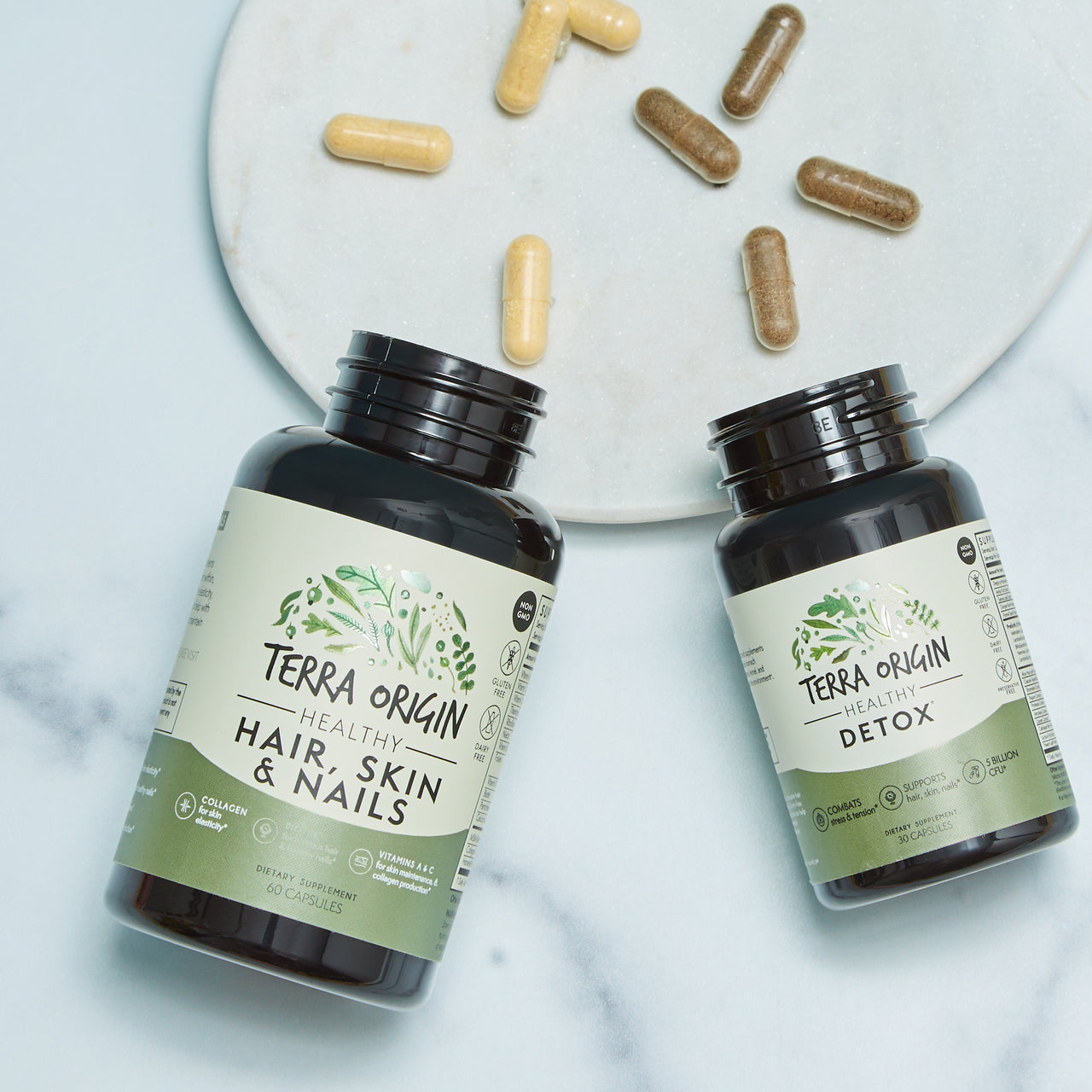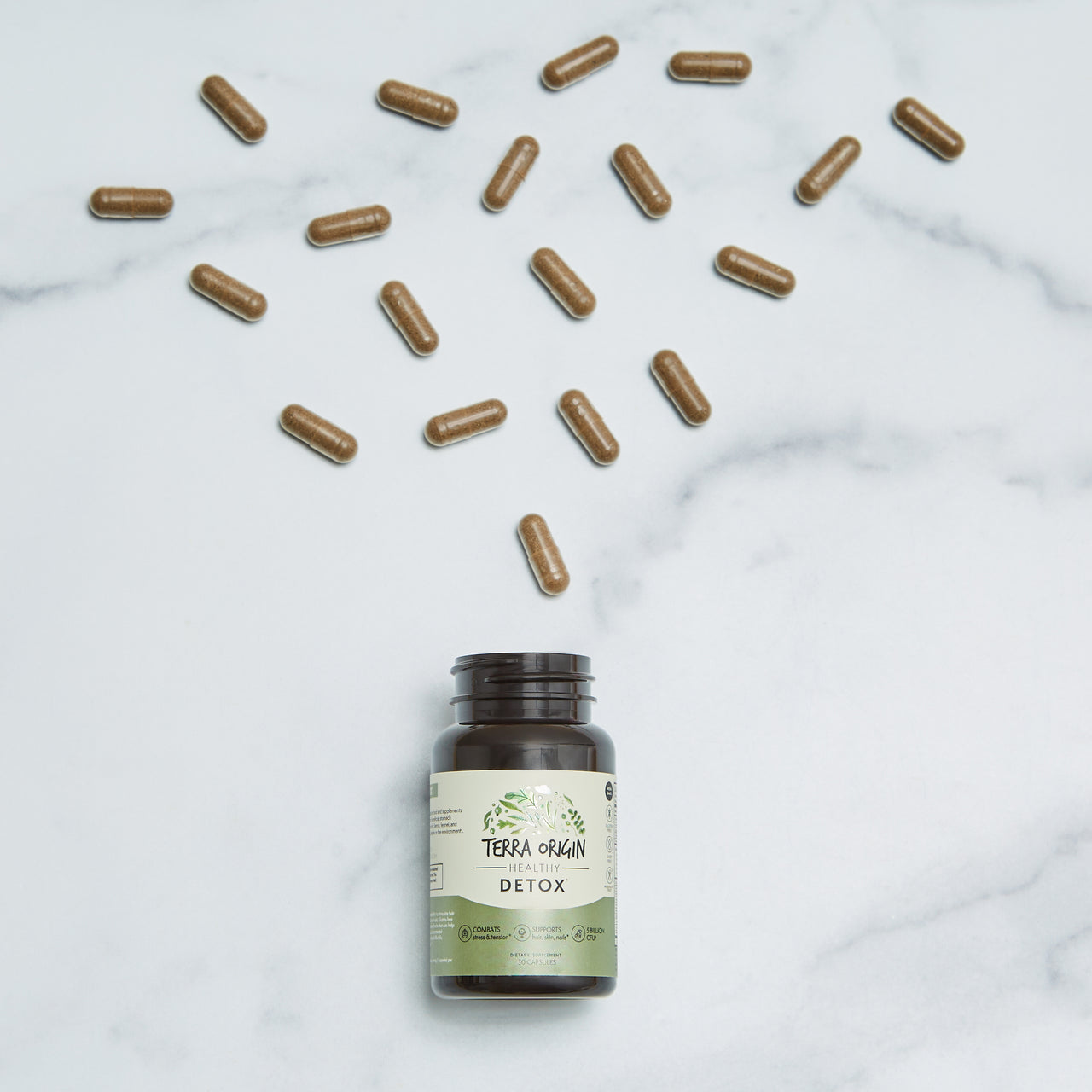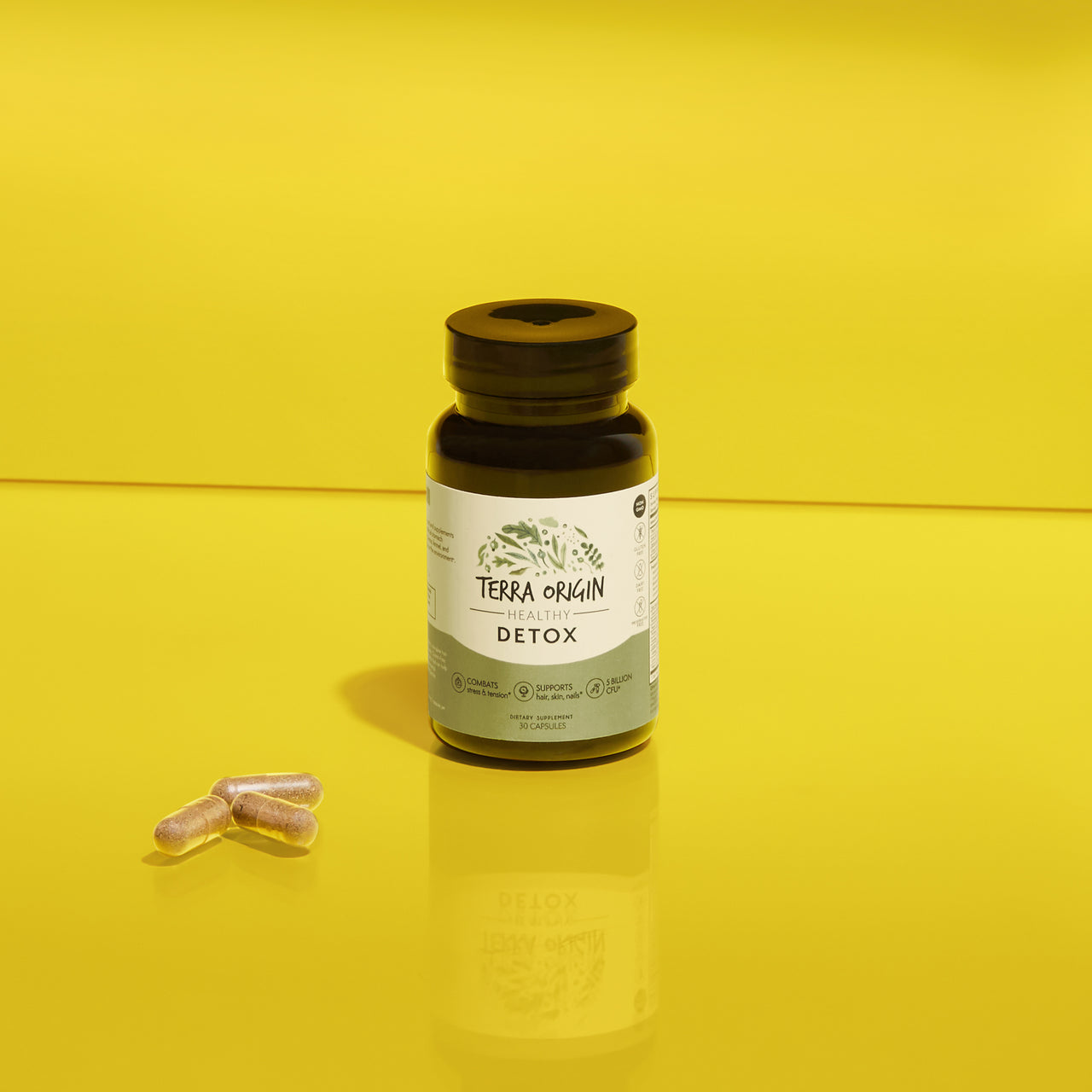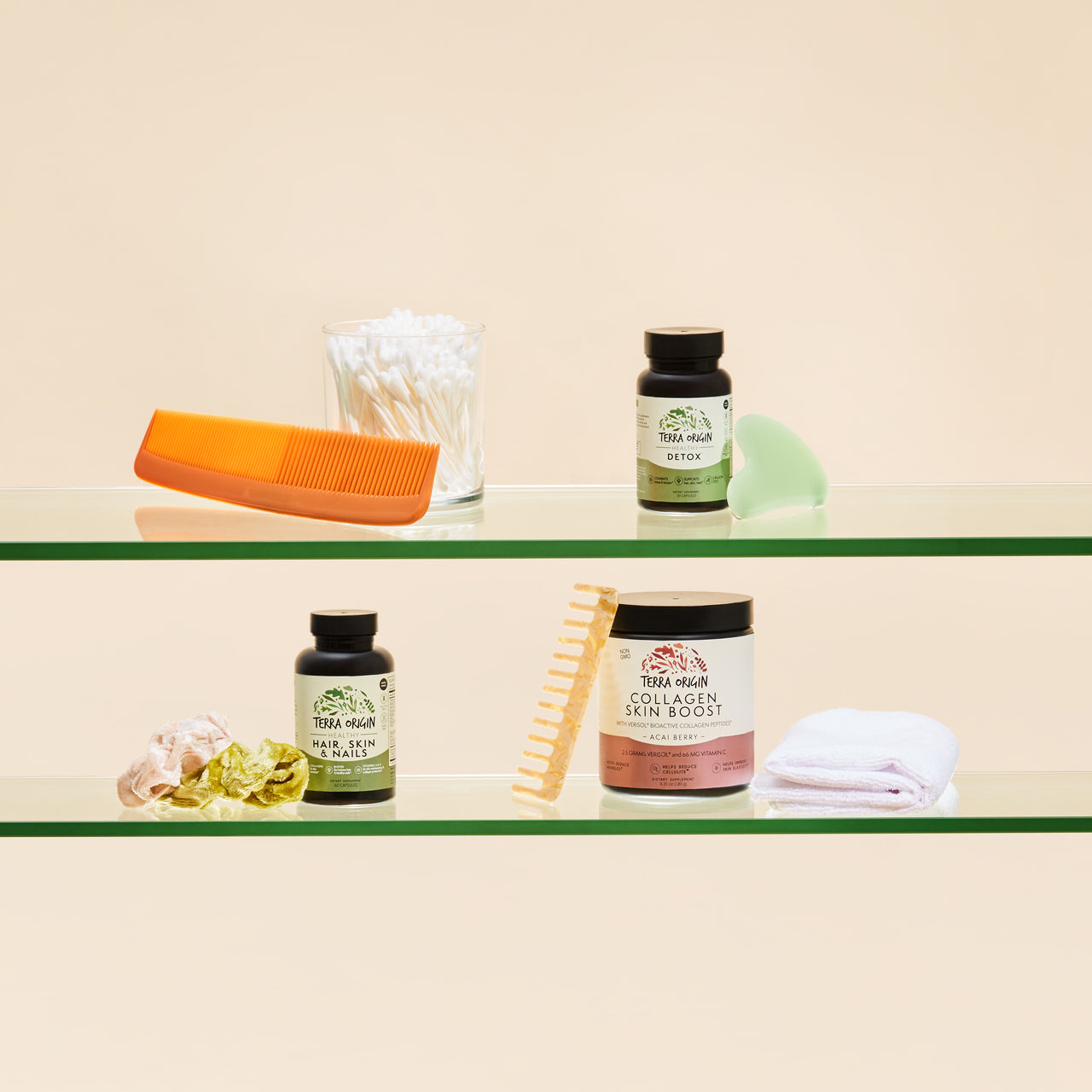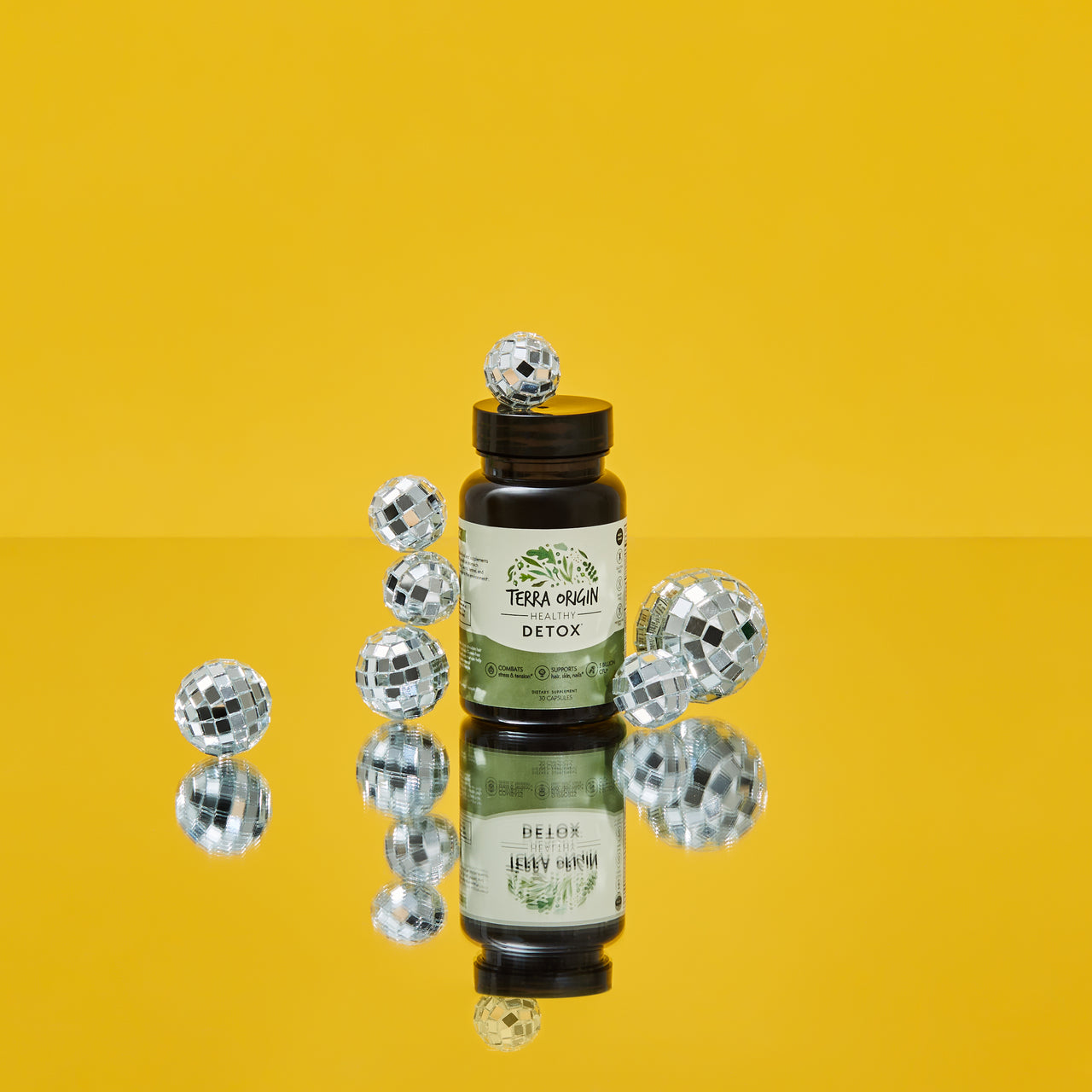 Description
Supplement Facts
More Details
Satisfaction Guarantee
Shipping
Specially formulated using enzymes to help metabolize food and supplements more efficiently, probiotics supporting the growth of beneficial stomach bacteria to help properly absorb nutrients, and including Senna, fennel, and DGL to rid the body of toxins acquired from food, lifestyle or the environment.*
SUPPLEMENT FACTS
Serving Size: 1 CapsuleServings Per Container: 30
Amount Per Serving
%
Daily Value
Deglycyrrhizinated Licorice Root Extract
100mg
†
Amla Fruit Extract
100mg
†
Enzyme Blend
100mg
†
Bromelain Complex, Papain Complex,
Protease Complex, Amylase Complex,
Lipase Complex
Senna Leaf Extract
50mg
†
Ginger Root Powder
50mg
†
Fennel Seed Powder
50mg
†
Prebiotic and Probiotic Blend
50mg
†
Inulin, Lactobacillus plantarum,
Lactobacillus paracasei, Lactobacillus
acidophilus, Streptococcus
thermophilus, Bifidobacterium
animalis, Lactobacillus brevis,
Lactobacillus rhamnosus, Lactobacillus
casei, Lactobacillus salivarius,
Lactobacillus bulgaricus,
Bifidobacterium longum
Aloe Vera Leaf Powder
25mg
†
Cascara Sagrada Bark Powder
25mg
†
Cabbage Palm Fruit Extract
20mg
†
Lycium Fruit Extract
20mg
†
Neem Leaf Powder
10mg
†
† Daily Value not established.
Other Ingredients: Hypromellose (Capsule), Maltodextrin, Microcrystalline Cellulose, L-Leucine.
Deglycyrrhizinated Licorice Root Extract, 100 mg
Amla Fruit Extract, 100 mg
May help wrinkles and skin damage and condition hair*
Senna Leaf Extract, 50 mg
Supports inflammation and dermatological issues*
Ginger Root Powder, 50 mg
Protects against eczema and inflammation*
Fennel Seed Powder, 50 mg
Reduces water retention, cools the skin and increases brightness*
Probiotic Blend, 50 mg
Supports gut health, improves digestion, supports the immune system and balances the system as a whole*
Aloe Vera Leaf Powder, 25 mg
Nourishes the skin with vitamins C, E and beta-carotene*
Bromelain, Papain, Protease, Amylase, Lipase, 20 mg/ea.
Aids in digestion, breaks down food molecules and increases absorption of essential nutrients*
Our unique formula contains 5 billion CFU and uses all-natural nutrients that may help restore your body's ability to stimulate hair growth, produce healthy skin and nails, support a healthy metabolism. No matter how healthy we live, there are many things that negatively impact us. Most of these are simply part of life, but with the Inner Beauty Detox cleanse you can fight back and reset your system.
When the body begins aging, the signs are seen in our hair as it gets thinner, grows slower and lacks luster. They are seen in our skin when the youthful shine has diminished, and we get spots and wrinkles or full dermatological diseases. That's why we added herbs such as Licorice root, senna and ginger. Aloe may also help nourish the new skin and aid in moisturization.
The amla fruit and senna will also nourish your hair making it stronger and thicker. The fennel seed will help with oxidation by lowering fluid retention. The probiotic blend will help balance and support the gut and equip your immune system and support against stress and tension. Then we added digestive enzymes to support the GI tract, aid in digestion and improve the absorption of essential vitamins and minerals for optimal health.
*These statements have not been evaluated by the Food & Drug Administration. This product is not intended to diagnose, treat, cure or prevent any disease.
If you are unsatisfied with your order for any reason, you may return the item for a full refund.  Contact us at info@terraorigin.com today for a free return shipping label.  The refund will be processed as soon as we receive the package. We accept returns within 30 business days of purchase date.
As of 11/2021 Free Shipping is offered in the 48 contiguous United States.  Orders to Alaska, Hawaii and Puerto Rico will be assessed a shipping fee.