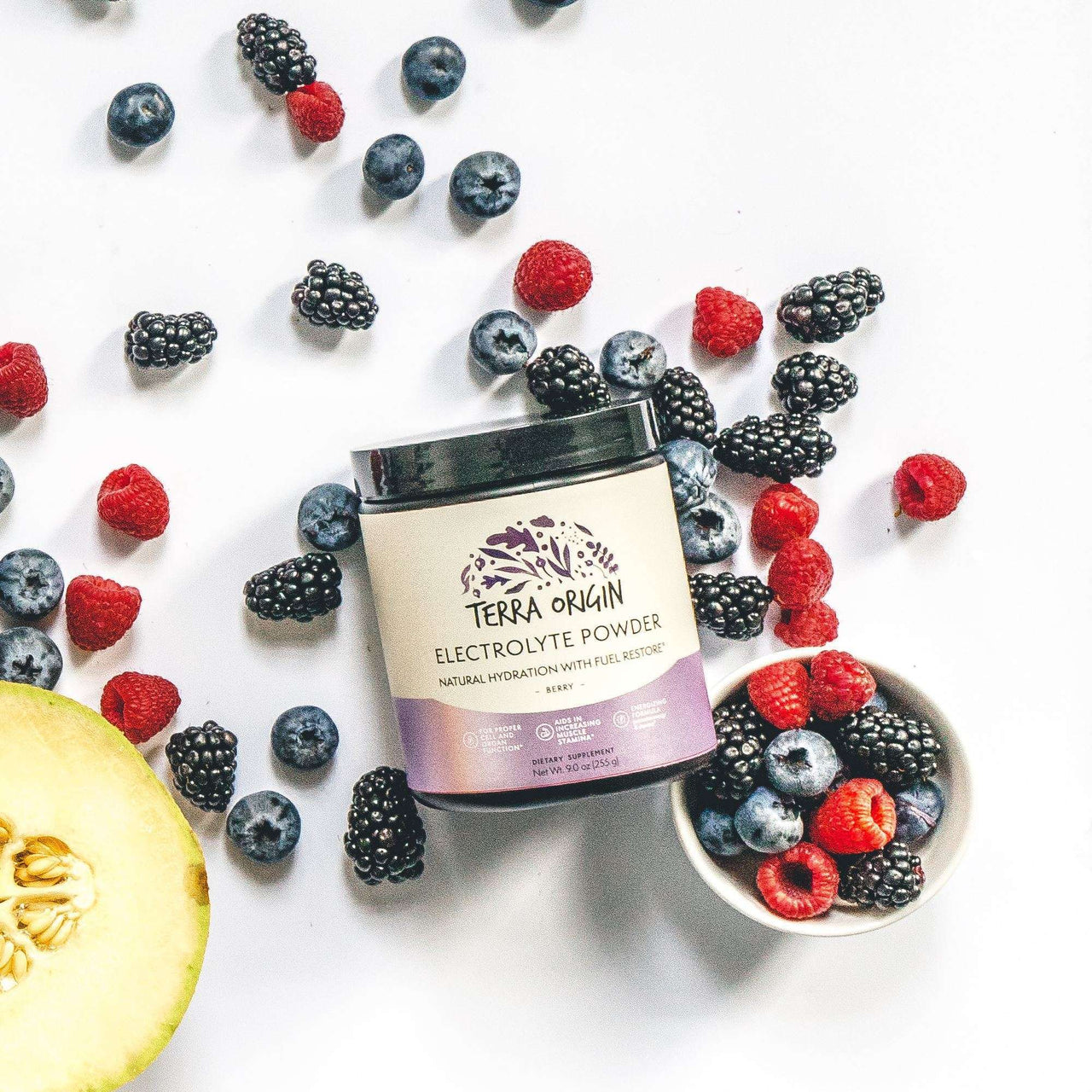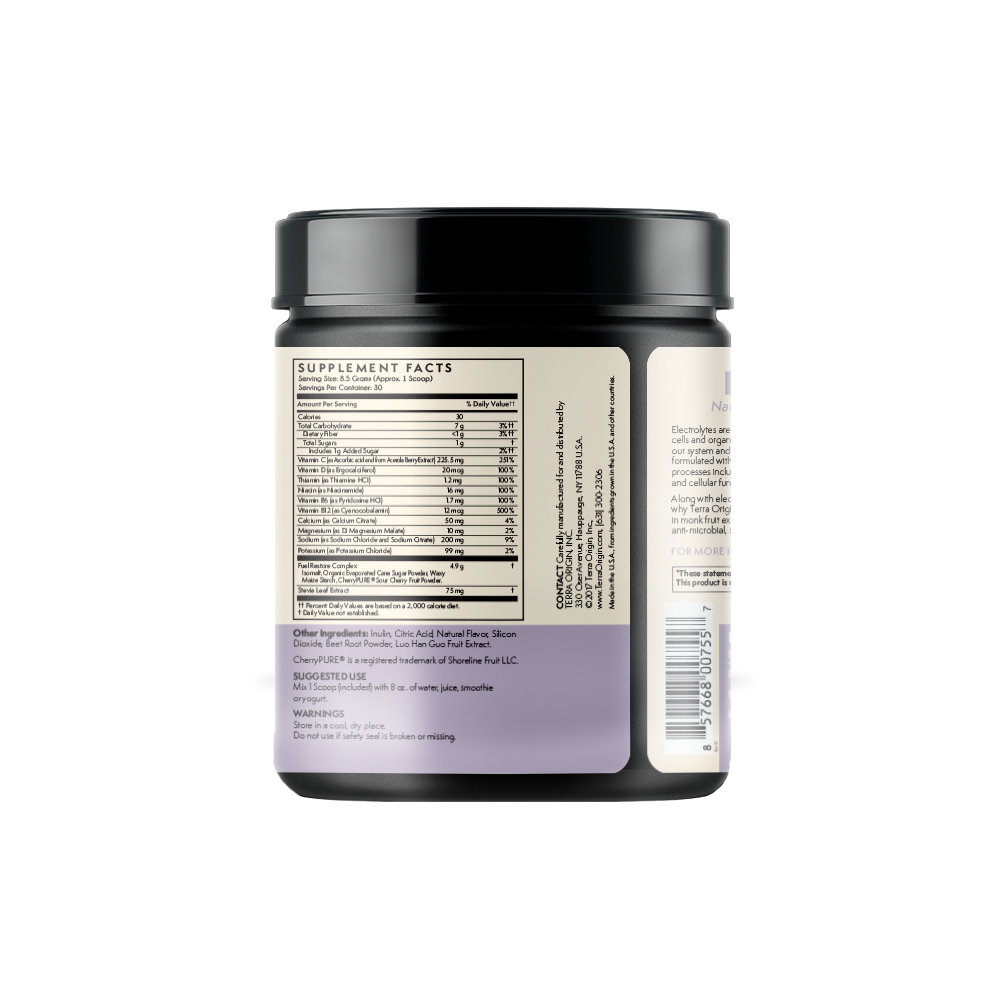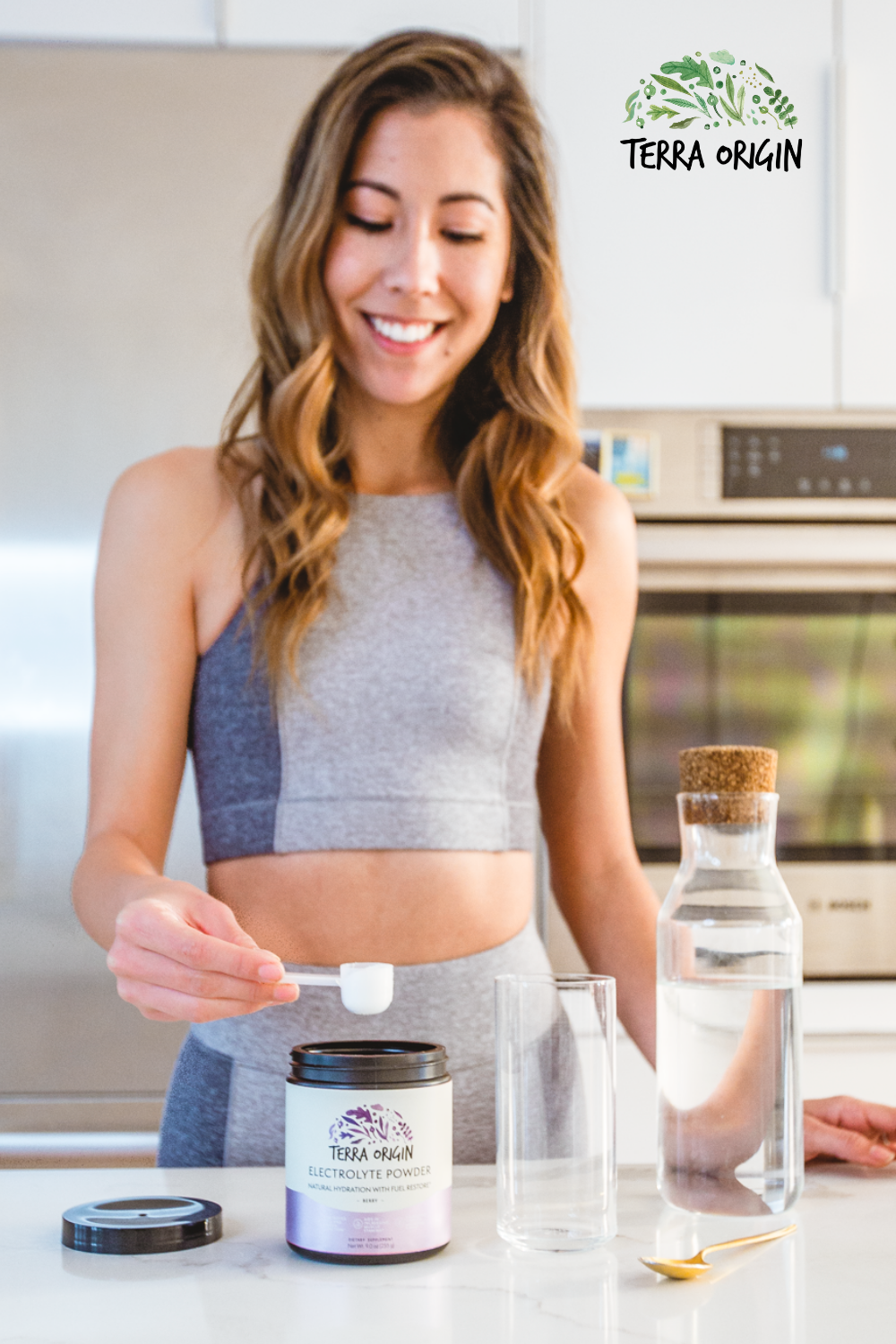 Description
Supplement Facts
More Details
Satisfaction Guarantee
Shipping
For proper cell and organ function*
Aids in increasing muscle function*
Vegan Formula - promotes energy and stamina*
Supports muscle contractions, nerve impulses and cellular energy
Electrolytes are part of a healthy body composition and are essential for our cells and organs to function properly. They balance the amount of water in our system and control our pH levels. This electrolyte mix contains electrically charged minerals that support all of your bodily processes including the nervous system, tissue repair and blood, heart, brain and cellular function. Your electrolyte levels fluctuate with the amount of water in your body, so when you sweat you lose them, but when you eat and drink, you gain them. It is important that the liquid you lose during the day is replaced for your body to continue functioning at its best.
SUPPLEMENT FACTS
Serving Size 8.5 Grams (Approx. 1 Scoop) Servings Per Container: TBD
Amount Per Serving
%
Daily Value
Calories
15
Total Carbohydrates
6g
2%*
Dietary Fiber
3g
11%*
Total Sugars
1g
†
Includes 1g Added Sugar
2%*
Vitamin C (Ascorbic Acid)
225.5mg
251%
Vitamin D (as Cholecaciferol)
20mcg
100%
Thiamin (as Thiamine HCl)
1.2 mg
100%
Niacin (as Niacinamide)
16mg
100%
Vitamin B6 (as Pyridoxine HCl)
1.7mg
100%
Vitamin B12 (as Cyanocobalamin)
12mcg
500%
Calcium (as Calcium Citrate)
50mg
4%
Magnesium (as Di Magnesium Malate)
10mg
2%
Sodium (as Sodium Chloride and Sodium Citrate)
200mg
9%
Potassium (as Potassium Chloride)
99mg
2%
Fuel Restore Complex
4.9g
†
Polydextrose, Dextrose, Waxy Maize Starch,
CherryPURE® Sour Cherry Fruit Powder.
Stevia Leaf Extract
75mg
†
* Percent Daily Values are based on a 2,000 calorie diet. † Daily Value not established.
Other Ingredients: Inulin, Citric Acid, Natural Flavor, Silicon Dioxide, Beet Root Powder, Luo-Han Guo Fruit Extract.
CherryPURE® is a registered trademark of Shoreline Fruit LLC.
CherryPURE®
Montmorency tart cherries) have Post-exercise recovery properties*
Monk Fruit
Natural non-nutritive sweetener
Sodium & Sodium Chloride 200 mg
Generates electrical signals in the brain, nervous system and muscles*
Potassium Chloride 99 mg
Regulates the heartbeat, muscle function and nervous system*
Calcium 50 mg
Supports muscle contraction and heart rhythm*
Magnesium 10 mg
Protects against muscle cramping and increases muscle stamina*
Vitamin C 200 mg
Flushes lactic acid and boosts collagen production for tissue repair*
Acerola Berry Extract 25.5 mg
Defends DNA from oxidative stress and suppresses free radicals*
For those who live in hot climates or put in regular sweat sessions, it is vital to take in more electrolytes to replace those that were lost. This will help you continue your workout or your day with sustainable energy, health and recovery. If your system is running low, you can experience a myriad of problems depending on which mineral is deficient. Symptoms range from muscle cramping, fatigue, spasms or weakness to an irregular heartbeat, blood pressure issues and nervous system disorders.
Along with electrolytes, the body also needs to replenish lost vitamins. That is why Terra Origin added in vitamins B6, B3, B1, B12 and D3. We also blended in monk fruit extract which has been shown to be anti-inflammatory, anti-microbial, supports the heart and immune system and reduces fatigue. For an electrolyte blend that addresses all of the body's needs when losing water and minerals, this electrolyte powder will give you exactly what you want.
*These statements have not been evaluated by the Food & Drug Administration. This product is not intended to diagnose, treat, cure or prevent any disease.
If you are unsatisfied with your order for any reason, you may return the item for a full refund.  Contact us at info@terraorigin.com today for a free return shipping label.  The refund will be processed as soon as we receive the package. We accept returns within 30 business days of purchase date.
As of 11/2021 Free Shipping is offered in the 48 contiguous United States.  Orders to Alaska, Hawaii and Puerto Rico will be assessed a shipping fee.