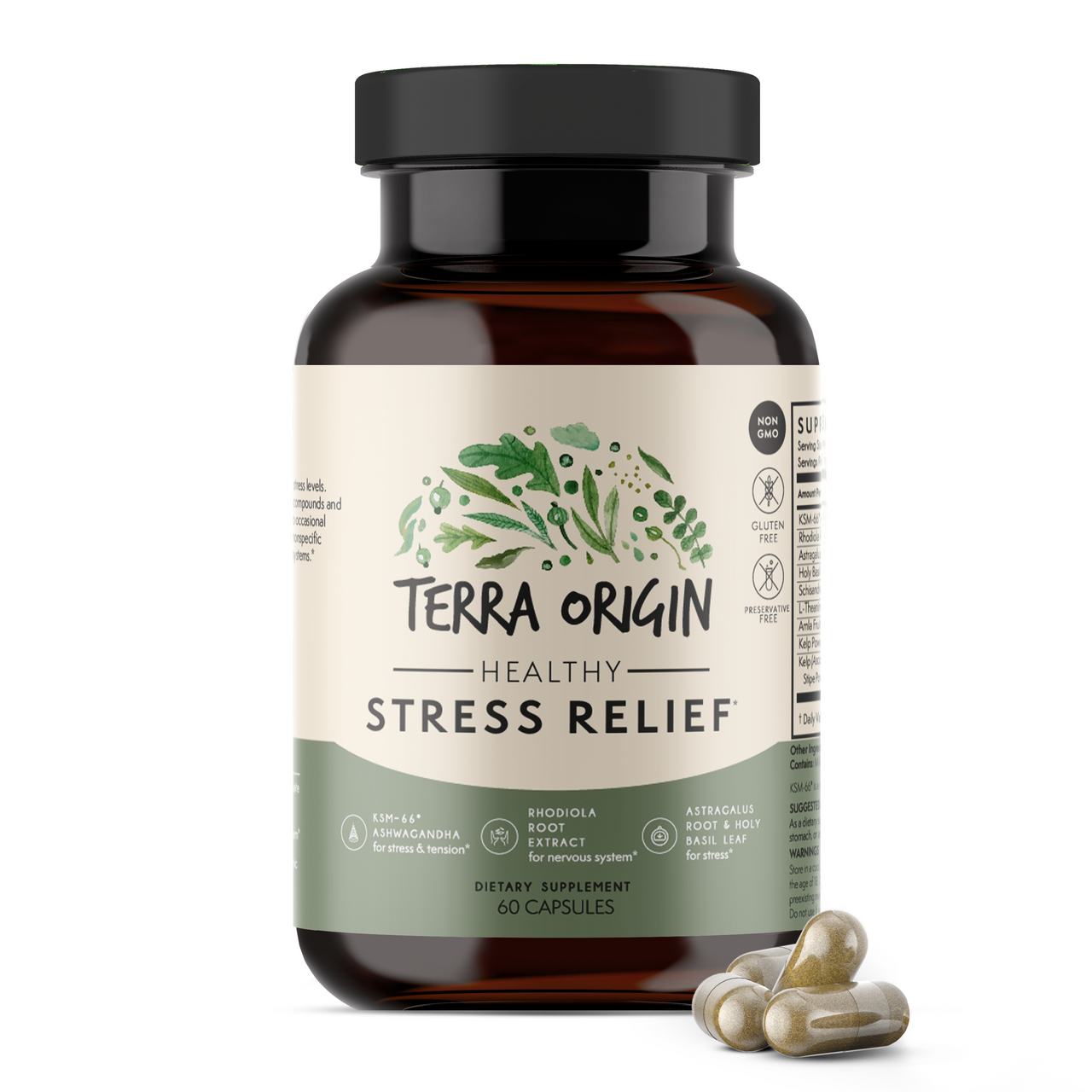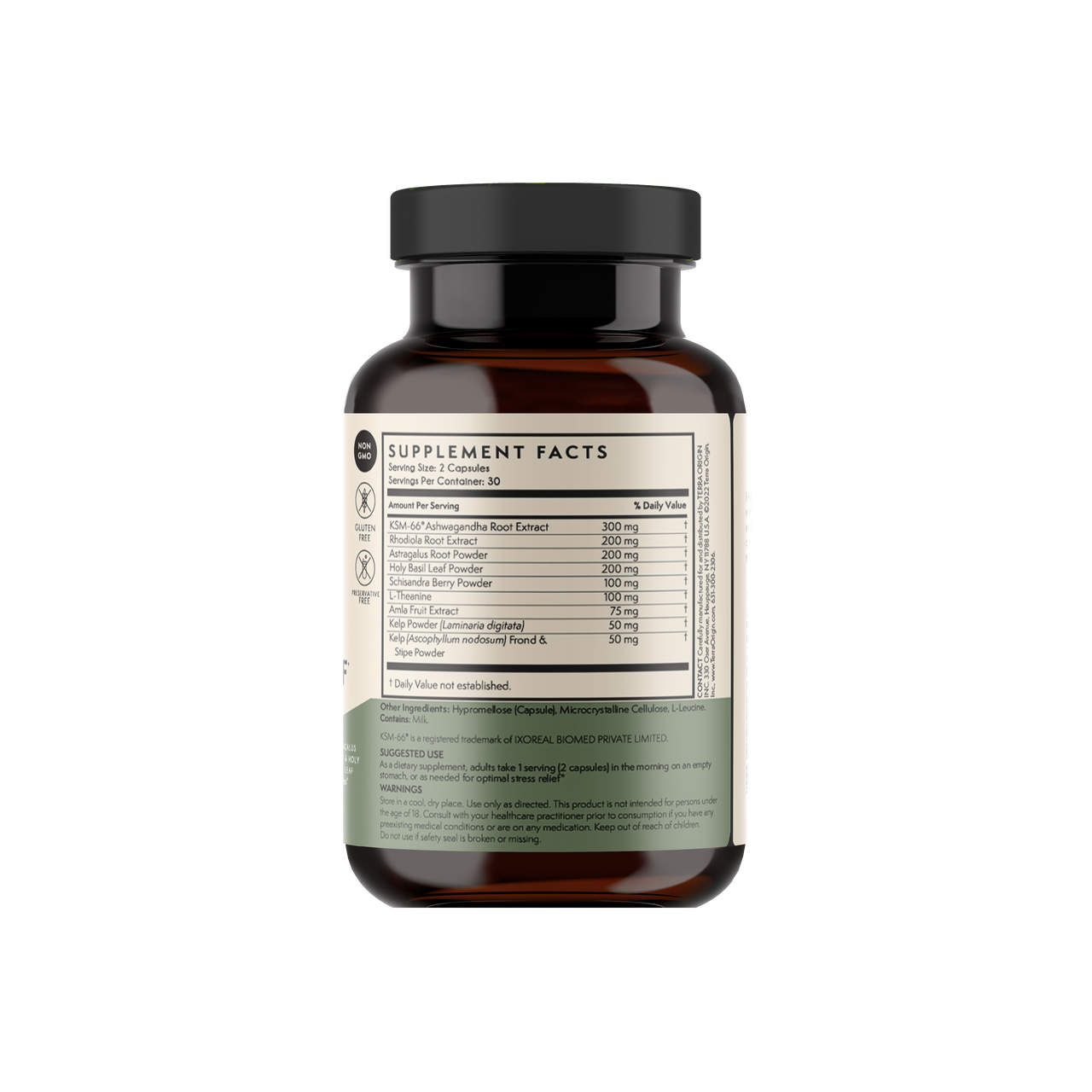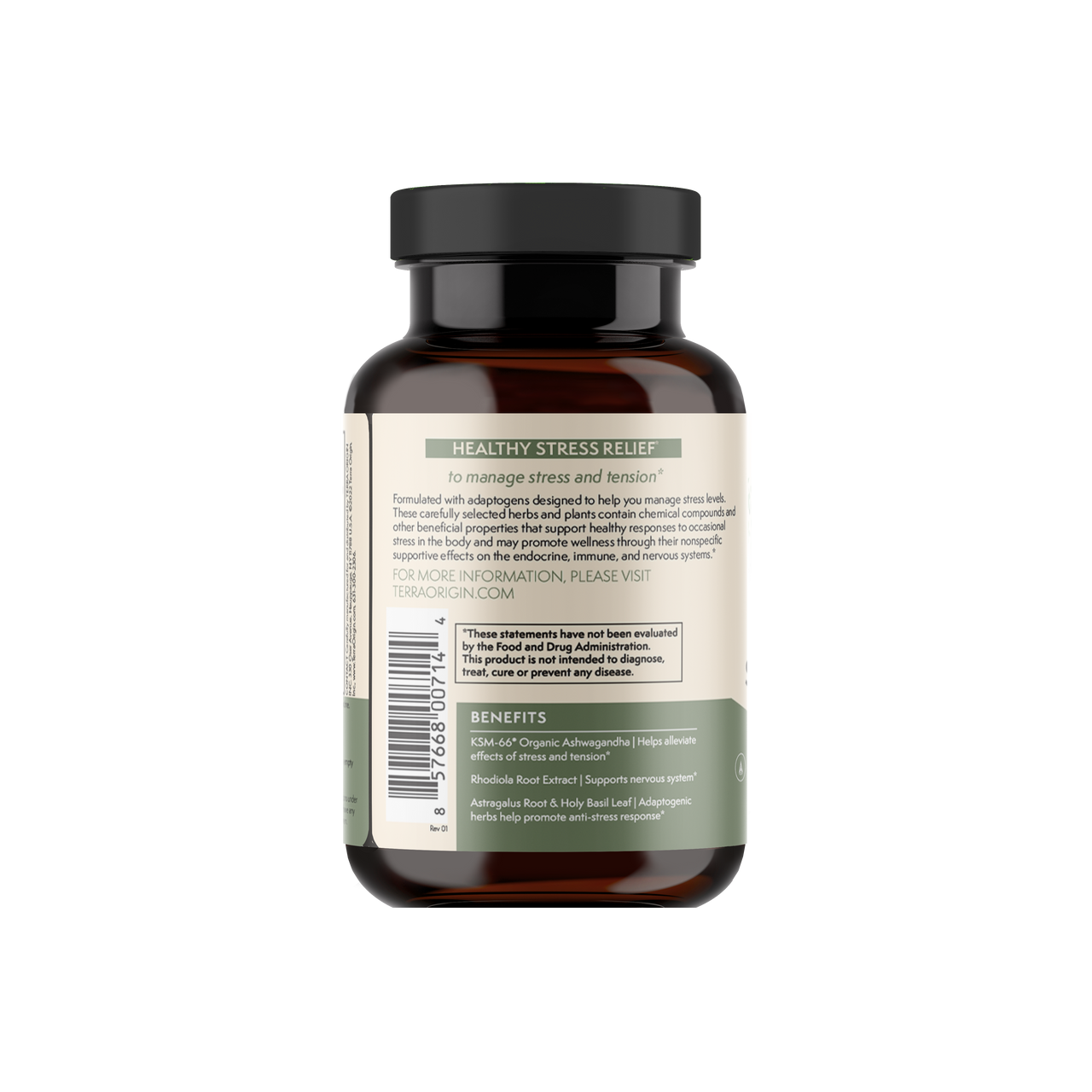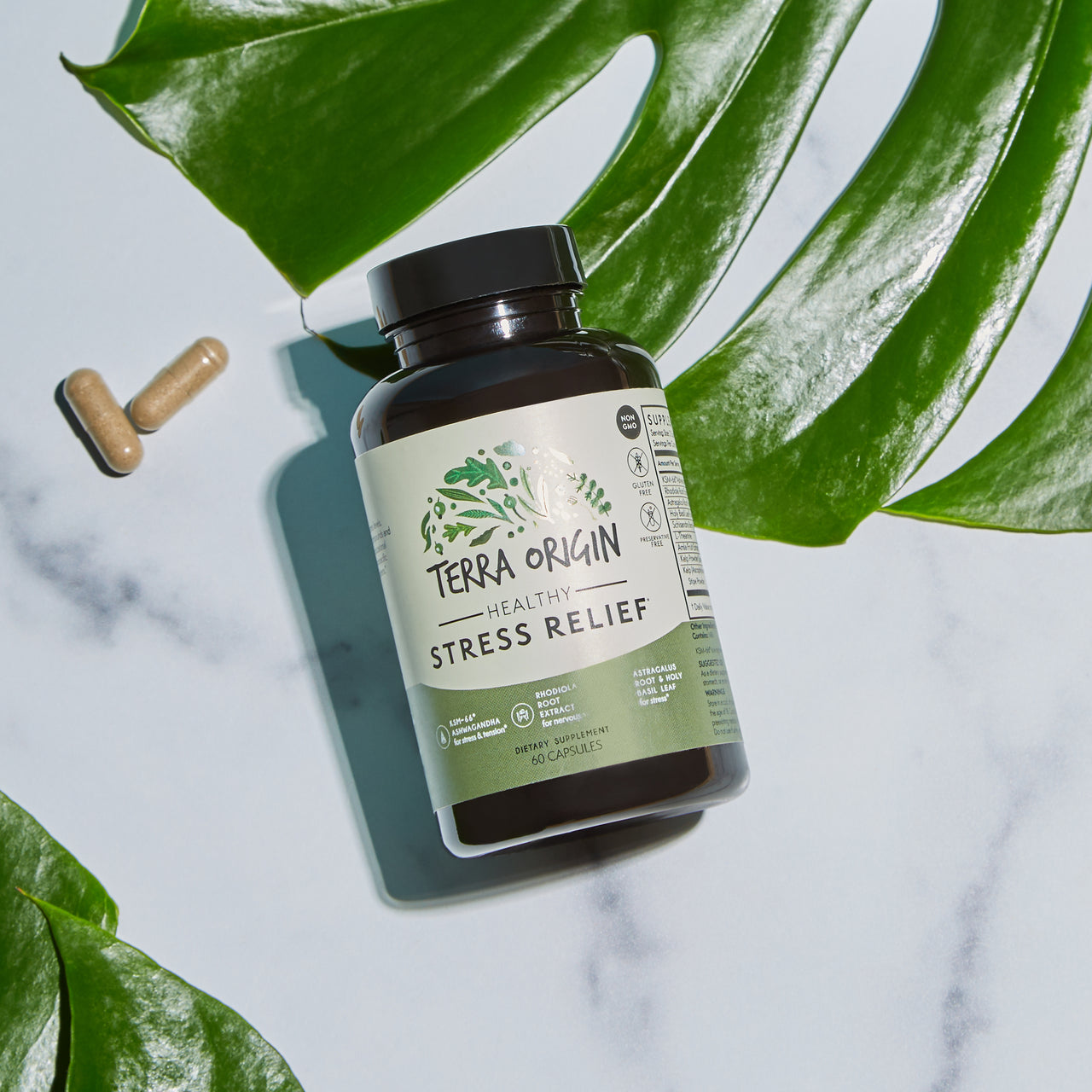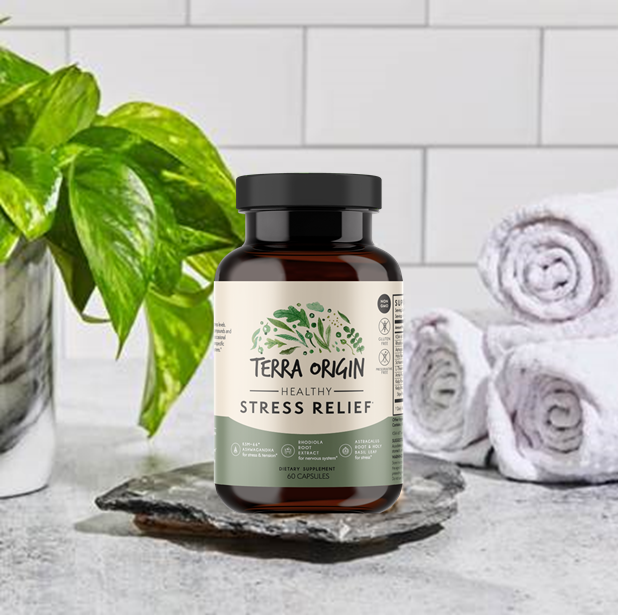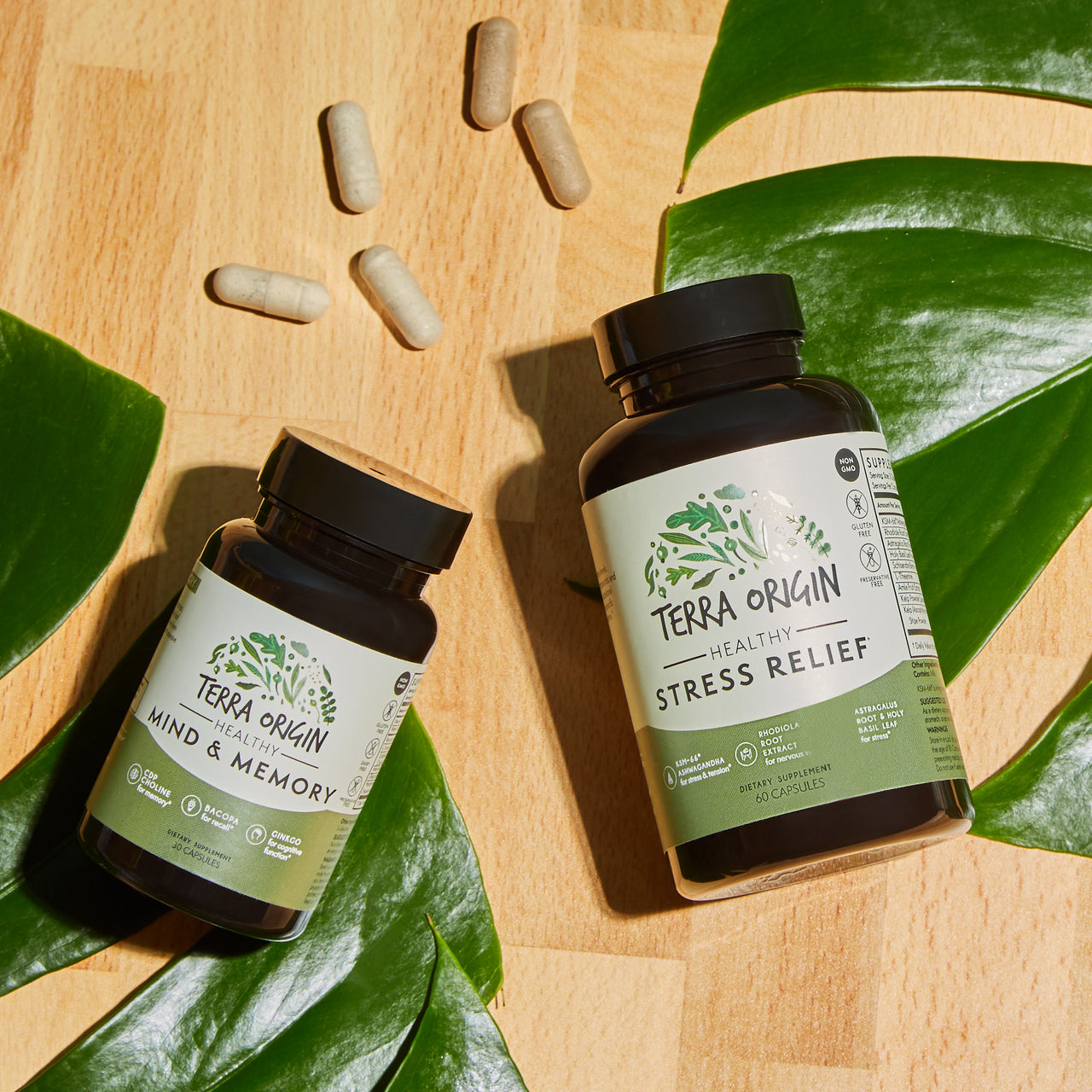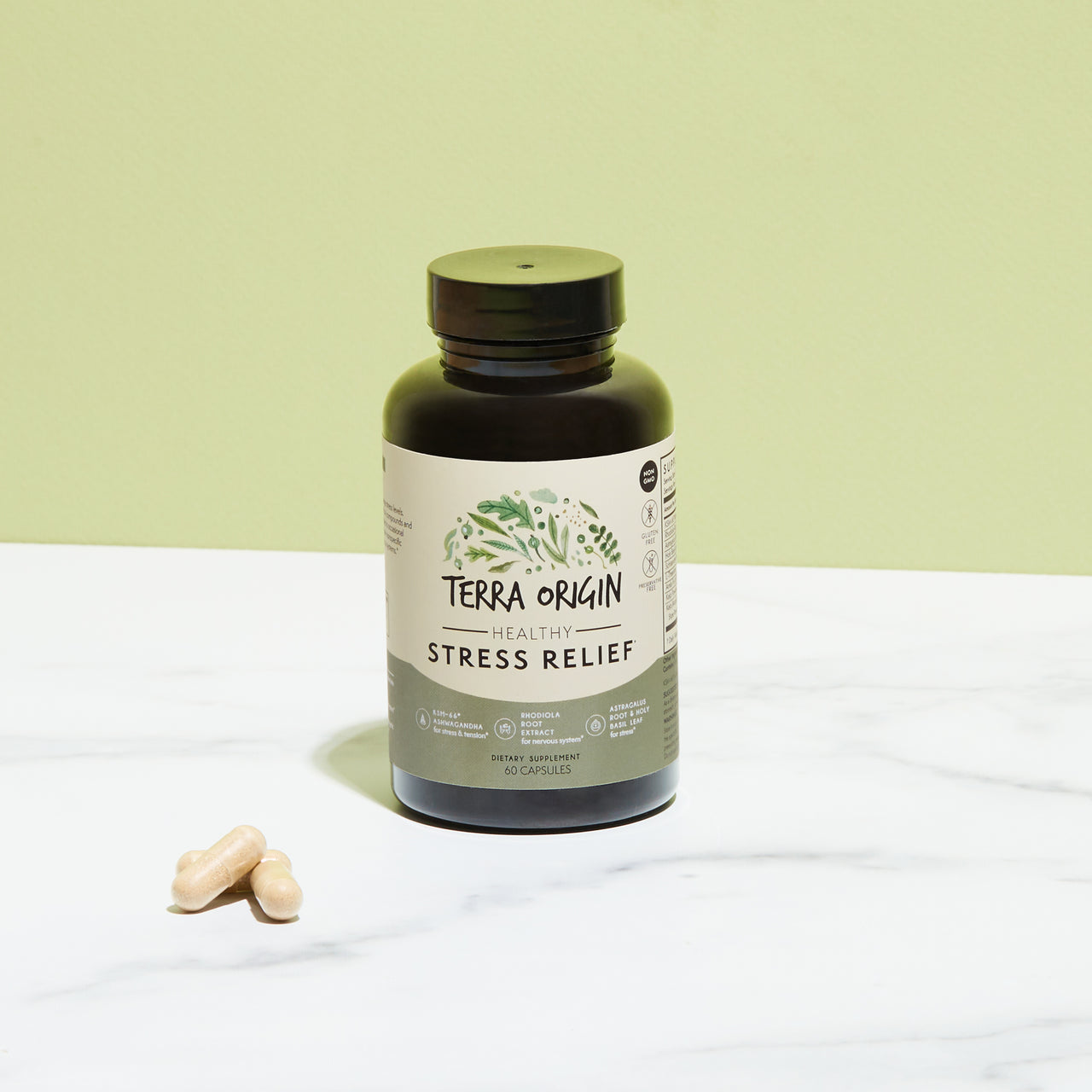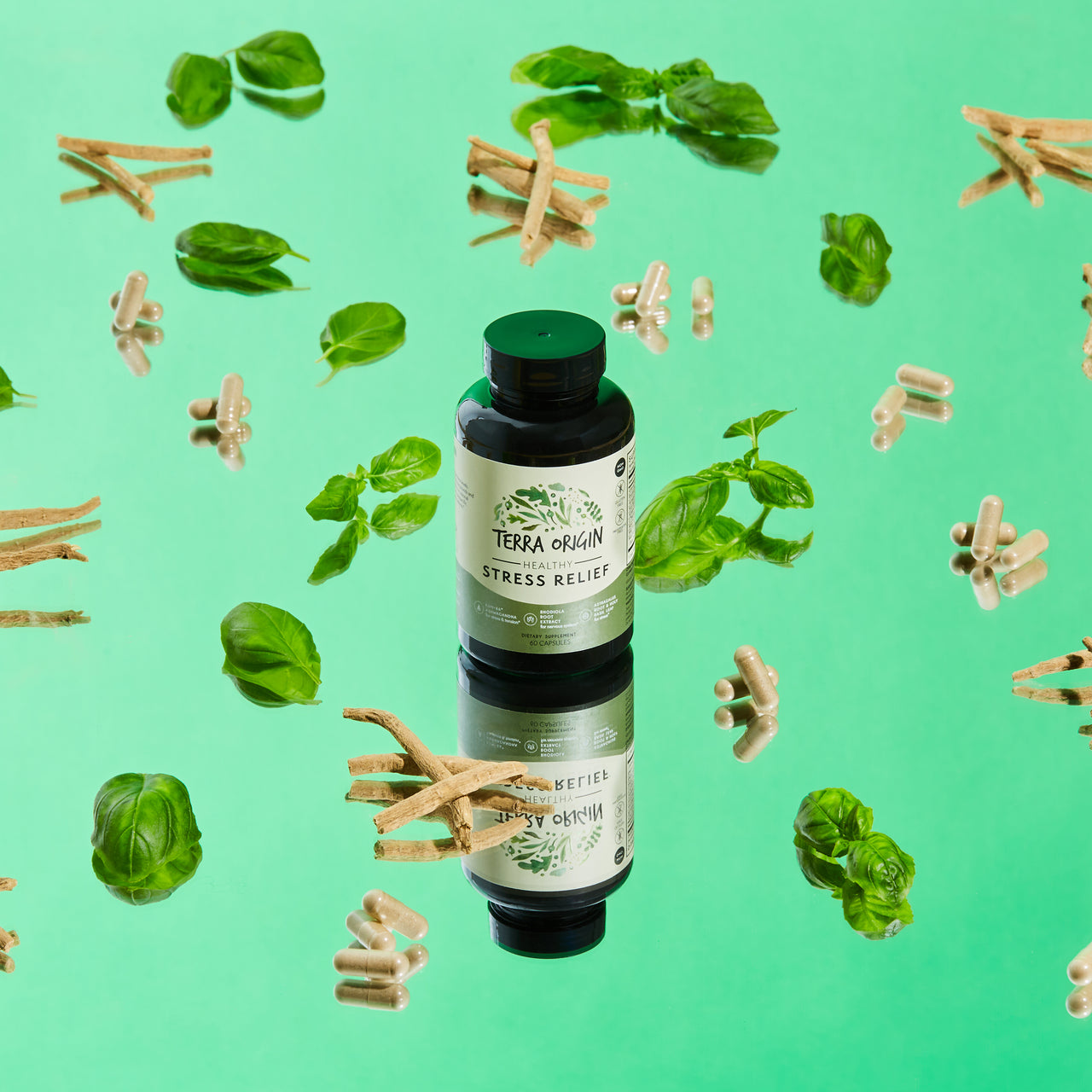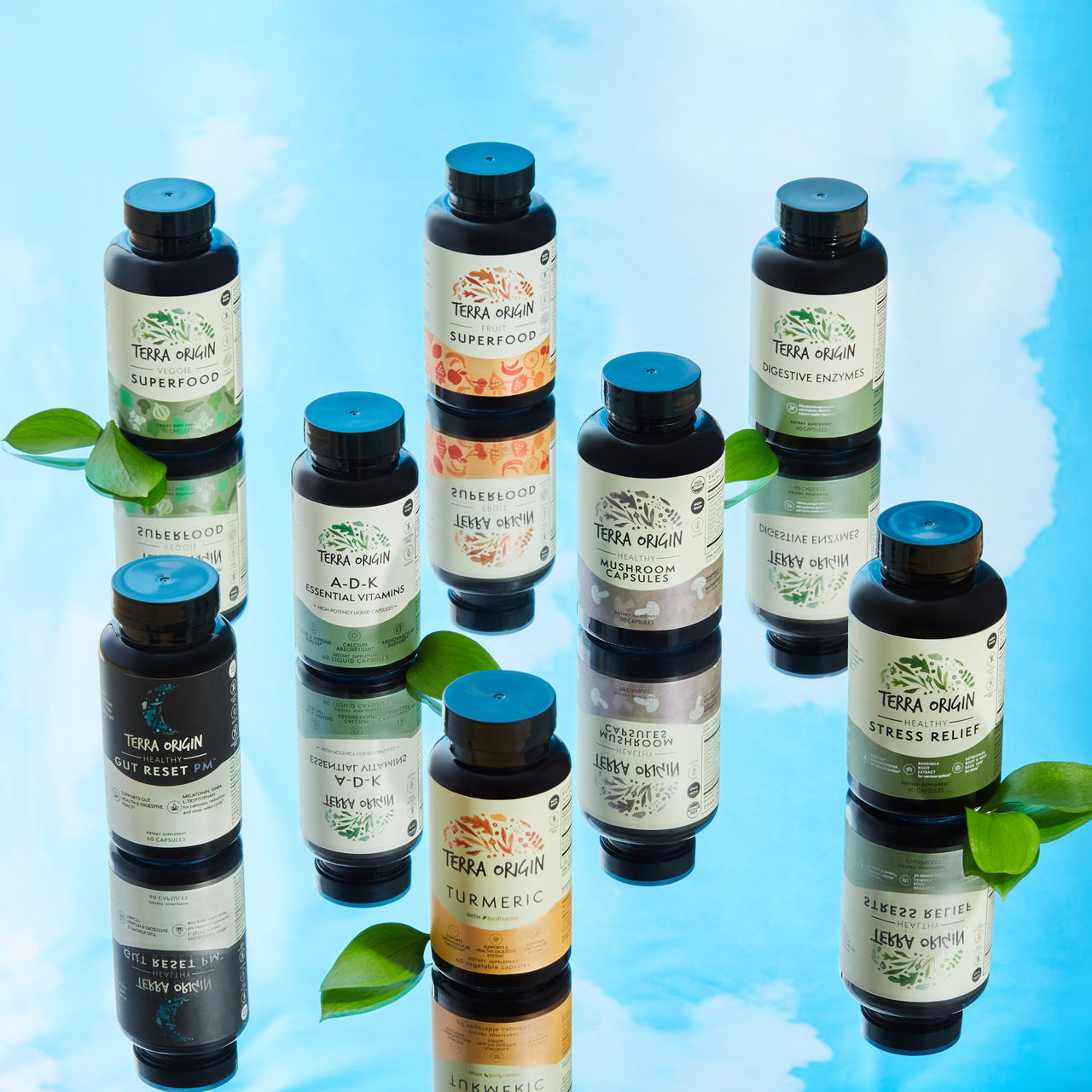 Description
Supplement Facts
More Details
Satisfaction Guarantee
Shipping
Formulated with adaptogens designed to help you manage stress levels. These carefully selected herbs and plants contain chemical compounds and other beneficial properties that support healthy responses to occasional stress in the body and may promote wellness through their nonspecific supportive effects on the endocrine, immune, and nervous systems.*
SUPPLEMENT FACTS
Serving Size: 2 Capsules Servings Per Container: 30
| | | |
| --- | --- | --- |
| Amount Per Serving | % | Daily Value |
| KSM-66® Organic Ashwagandha Root Extract | 300mg | † |
| Rhodiola Root Extract | 200mg | † |
| Astragalus Root powder | 200mg | † |
| Holy Basil Leaf Powder | 200mg | † |
| Schisandra Berry Powder | 100mg | † |
| L-Theanine | 100mg | † |
| Amla Fruit Extract | 75mg | † |
| Kelp Powder | 50mg | † |
| Ascophyllum nodosum (Rockweed) Frond & Stipe Powder | 50mg | † |
† Daily Value not established.
Other Ingredients: Hypromellose (Capsule), Microcrystalline Cellulose, Magnesium Stearate.
KSM-66® is registered trademark of IXOREAL BIOMED PRIVATE LIMITED
We have all heard of how detrimental stress can have on your health. You may be stressed and not even realize it because we are so accustomed to such high levels of pressure that low levels aren't even recognized. Stress comes from the morning traffic jam, the bills, the work deadlines, the to-do lists, friends, family members, colleagues, health issues and our own mental and emotional states. How can you fight what you can't see and can't avoid? We have created a superior formula to give your body the defenses it needs to manage stress, anxiety and daily tensions, so you can get back to the fun of living.
We have included many adaptogens like Astragalus root, Holy Basil, Schisandra berry, Rhodiola and Ashwagandha which all balance the body's response to physical, chemical and biological stressors. While they each have individual benefits, they all work together to bring your system back in balance. By making gentle adjustments they prepare the body for stress, so it can handle it more efficiently without the negative side effects.
KSM-66 Organic Ashwagandha Root 300 mg
Reduces cortisol levels, fights stress with adaptogenic properties*
Rhodiola Root Extract 200 mg
Supports the body's resistance to stress, fights fatigue with adaptogenic properties*
Astragalus Root Powder 200 mg
May help support a healthy immune system*
Holy Basil Leaf Powder 200 mg
Enables the body to function optimally and respond effectively to physical and emotional stress*
Schisandra Berry Powder 100 mg
Reduces stress hormones in the body and increases calm through adaptogenic properties*
L-Theanine 100 mg
Stimulates alpha waves in the brain for increased relaxation and focus*
Amla Fruit Extract 75 mg
Combats effects of stress*
Kelp Powder 50 mg
Helps combat oxidative stress*
All the adaptogens together make this supplement a powerful ally in your daily life to keep you healthy, balanced and capable of breezing past all of life's pesky nuances.
*These statements have not been evaluated by the Food & Drug Administration. This product is not intended to diagnose, treat, cure or prevent any disease.
If you are unsatisfied with your order for any reason, you may return the item for a full refund.  Contact us at info@terraorigin.com today for a free return shipping label.  The refund will be processed as soon as we receive the package. We accept returns within 30 business days of purchase date.
As of 11/2021 Free Shipping is offered in the 48 contiguous United States.  Orders to Alaska, Hawaii and Puerto Rico will be assessed a shipping fee.