Healthy Gut Vegan Formula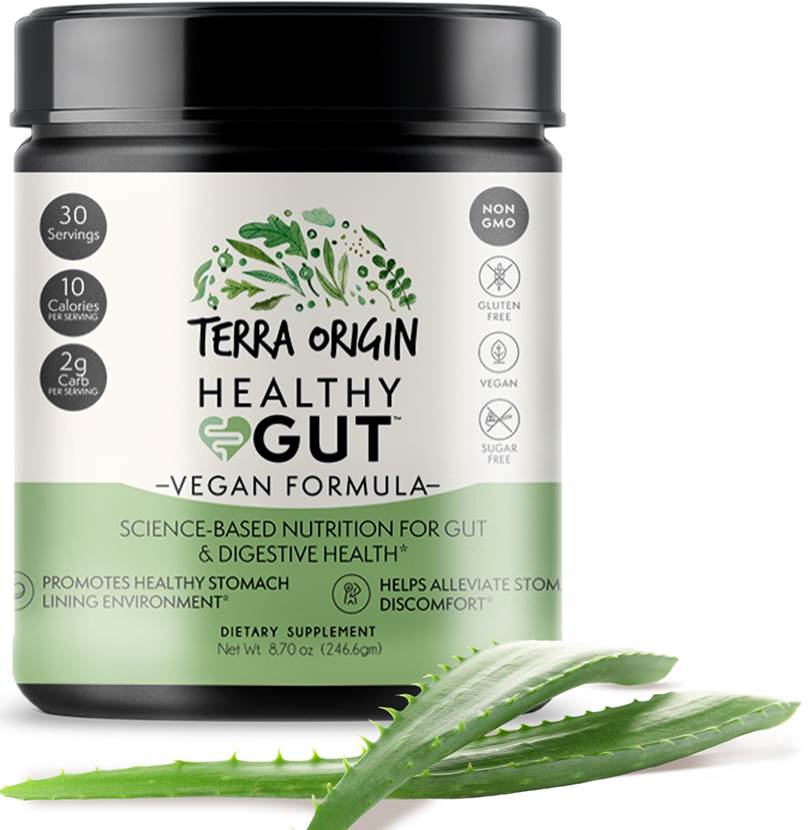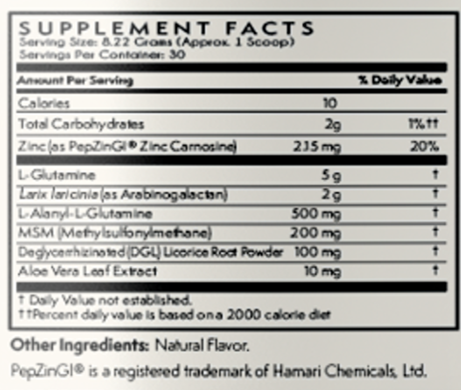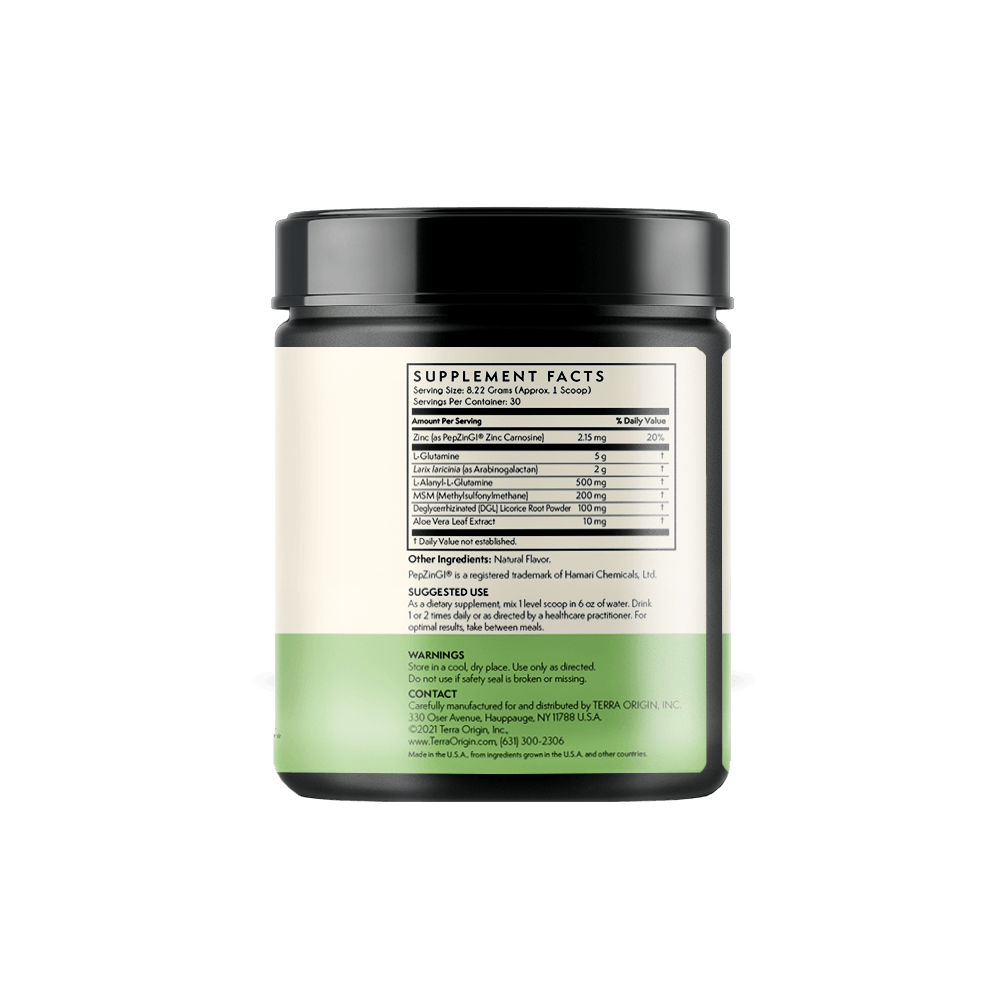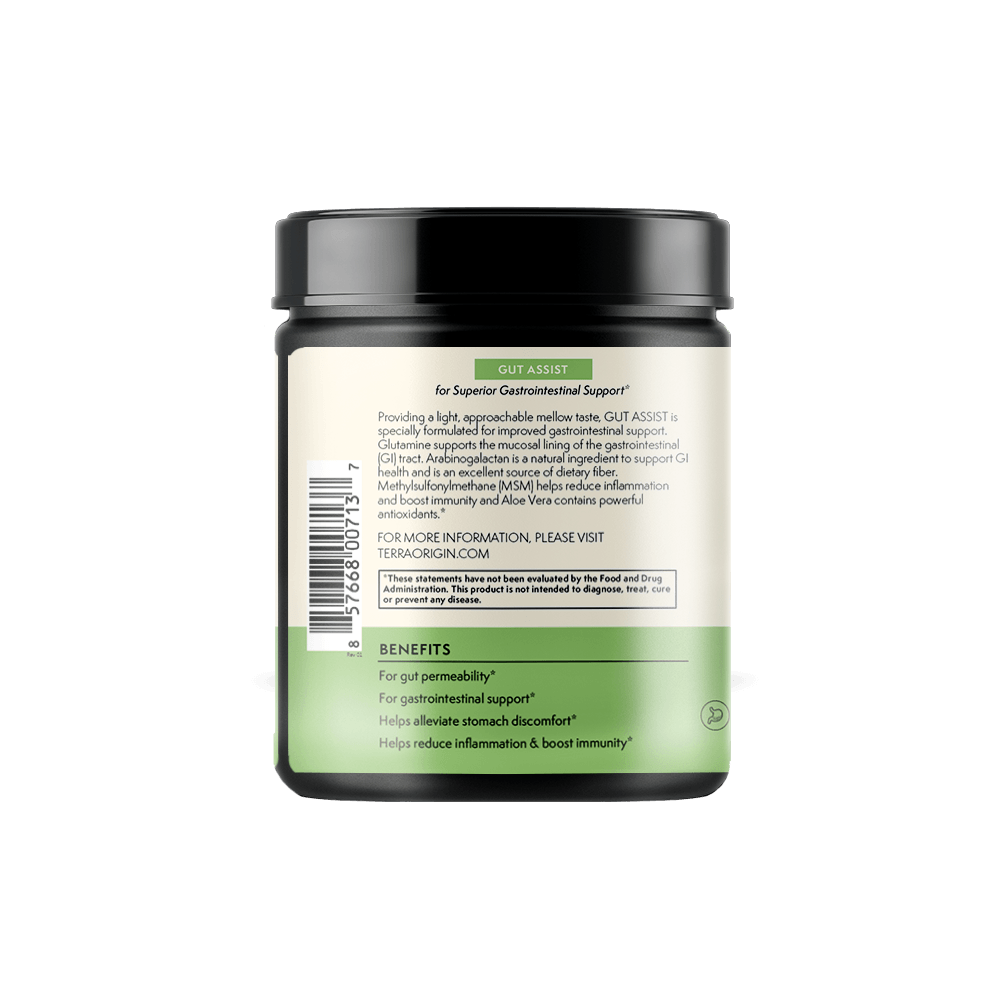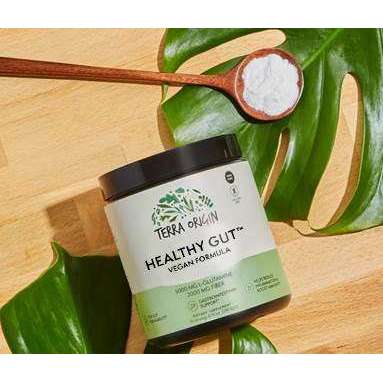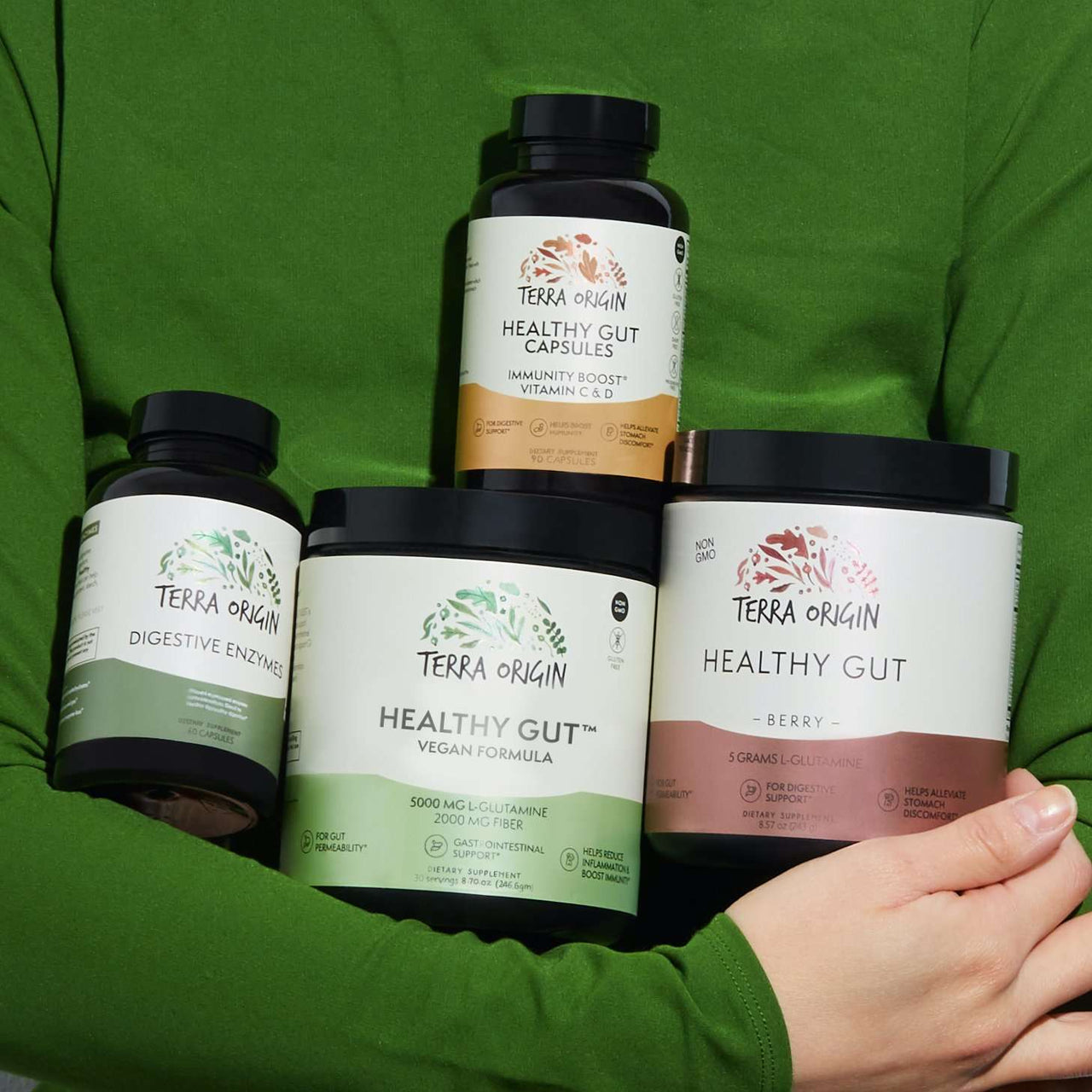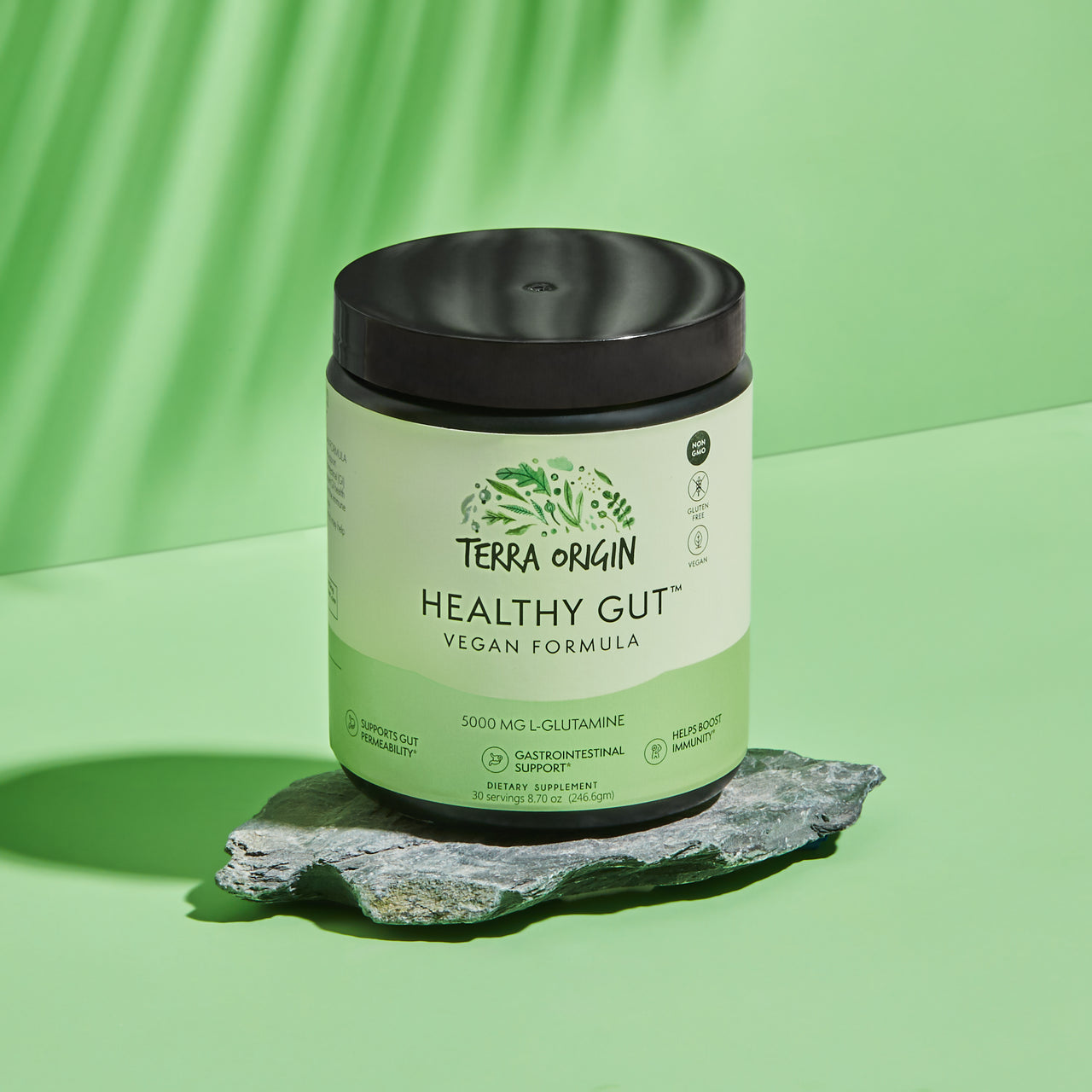 Description
Supplement Facts
More Details
Satisfaction Guarantee
Shipping
For Gut Permeability
Gastrointestinal Support
Helps Reduce Inflammation & Boost Immunity
For superior Gastrointestinal Support*
Providing a light, approachable mellow taste, HEALTHY GUT VEGAN FORMULA is specially formulated for improved gastrointestinal support.  L-Glutamine is the body's most plentiful free-form amino acid, and is central in sustaining gas. Glutamine is a significant carrier of nitrogen within the body, which is essential in the cellular healing. When leaky gut occurs a person may experience an almost allergic-level response to these offending food particles or bacteria that have leaked through the gut wall into the bloodstream. The result can be uncomfortable gastrointestinal symptoms such as cramps, gas, extreme food sensitivity, bloating, abnormal bowel movements, and inflammation. HEALTHY GUT VEGAN FORMULA supports the mucosal lining of the gastrointestinal (GI) tract.
Arabinogalactan is a natural ingredient to support GI health and is an excellent source of dietary fiber.  Methylsulfonylmethane (MSM) helps reduce inflammation and boost immunity, and Aloe Vera contains powerful antioxidants.*
SUPPLEMENT FACTS
Serving Size: 8.22 Grams (Approx. 1 Scoop) Servings Per Container: 30
Amount Per Serving
%
Daily Value
Calories
10
Total Carbohydrate
2g
< 1%*
Zinc (as PepZinGI® Zinc Carnosine)
2.15mg
20%
L-Glutamine
5g
†
Larix laricina Heartwood Extract (Arabinogalactan)
2g
†
L-Alanyl-L-Glutamine
500mg
†
MSM (Methylsulfonylmethane)
200mg
†
Deglycyrrhizinated (DGL) Licorice Root Powder
100mg
†
PepZinGI® Zinc Carnosine
10mg
†
Aloe Vera Leaf Extract
10mg
†
* Percent Daily Values are based on a 2,000 calorie diet. † Daily Value not established.
Other Ingredients: Natural Flavor.
PepZinGI® is a registered trademark of Hamari Chemicals, Ltd.
PepZin GI® Zinc Carnosine 2.15 mg
Clinically shown to reduce gastric symptoms such as bloating, gas and heartburn*
L-Glutamine 5 g
Protects the gut mucosal structure and supports gut immune response*
L-Alanyl-L-Glutamine 500 mg
Supports intestines to address intestinal permeability*
MSM (Methylsulfonylmethane) 200 mg
Protects small junction openings from passing particles*
Deglycyrrhizinated Licorice Root Extract 100 mg
Helps support the stomach lining with anti-inflammatory and immune system support*
If you are unsatisfied with your order for any reason, you may return the item for a full refund.  Contact us at info@terraorigin.com today for a free return shipping label.  The refund will be processed as soon as we receive the package. We accept returns within 30 business days of purchase date.
As of 11/2021 Free Shipping is offered in the 48 contiguous United States.  Orders to Alaska, Hawaii and Puerto Rico will be assessed a shipping fee.